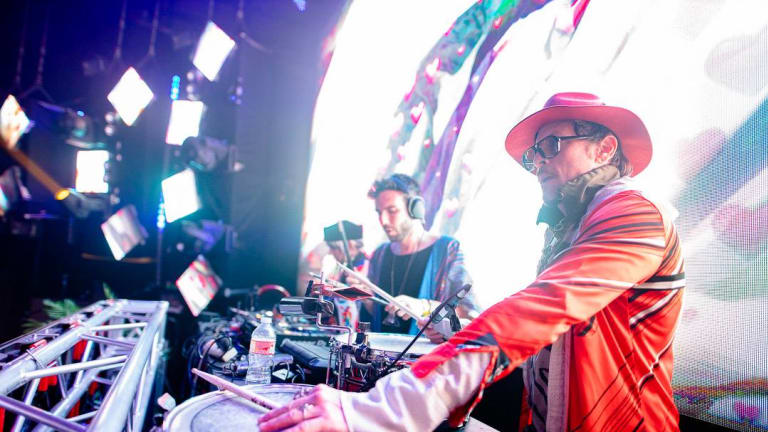 Bósa Breaks New Ground with Debut Album, Eyes Of The Jaguar
Explore the unexpected with the wild and immersive dreamscape that is Bósa's forwarding-thinking tribal debut.
A curious and deeply immersive blend of technical and hypnotic production with beautifully organic, world music-inspired live percussion is the name of the game for the new tribal house duo Bósa (real names Stephan Jacobs and Sunev). Through the use of an eclectic variety of globally sourced field recordings gathered during Jacobs and Sunev's extensive travels as independent musicians, Bósa weaves a striking kaleidoscope of live instrumentation, diverse electronic elements, and a driving, tribal pulse that will carry the listener into a new state of being.
Bósa's debut album, Eyes Of The Jaguar, demonstrates their focus on the musical middle ground between the meditative, the sublime, and the spiritual. The album delivers a dance-driven hybrid of pulsating low-end frequencies and lush, evocative soundscapes, all framed within a structure of organic, ancestral drums. The closest comparison we can think of to describe the Bósa sound is a unique blend of Beats Antique, Random Rab and Emancipator, yet even that fails to adequately communicate their one-of-kind vibe.
Simultaneously engaging and easy-listening, Bósa is a great fit for relaxation, dancing the night away, or simply enjoying the company of your friends and family. Bósa's Eyes of The Jaguar is truly at home in nearly every aspect of daily life. 
Stream or Download "Eyes Of The Jaguar" today.
FOLLOW BOSA:
Website: bosavibes.com
Facebook: facebook.com/BosaVibes
Instagram: instagram.com/bosa
SoundCloud: soundcloud.com/bosavibes