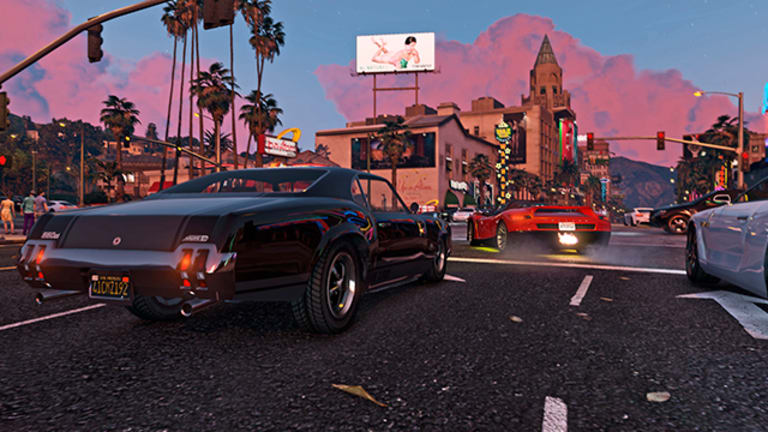 Baauer, Danny Brown, and Channel Tres Release New Track in Grand Theft Auto V
The latest from Baauer, Danny Brown, and Channel Tres made its debut in the world of Grand Theft Auto V.
Baauer, Channel Tres, and Danny Brown went an unconventional route for the release of their collaboration, "Ready to Go." While they did premiere the song on the radio, it wasn't on any station you can listen to in your car. The trio's new tune was premiered on the simulated radio stations of the video game Grand Theft Auto V. 
For "Ready to Go," Baauer (real name Harry Bauer Rodrigues) laid down a pounding tech house beat while Brown and Channel Tres (real name Sheldon Young) blended their unique vocal talents to create an intricate tune that both electronic and hip-hop fans can enjoy equally. 
The track was one of the featured singles for the debut of Grand Theft Auto V's new in-game radio station, which is hosted by Brown. Fans of the third-best-selling video game of all time know that this isn't the first time the series has dipped into the sounds of the electronic music world. A previous update included in-game nightclubs which allowed players to buy their own nightclub and hire resident DJs like Solomun, Dixon, and The Black Madonna, among others. 
You can listen to the latest from the trio in-game as The Diamond Casino Heist update to Grand Theft Auto V is now live. 
FOLLOW BAAUER:
Instagram: instagram.com/baauer
Twitter: twitter.com/baauer
Facebook: facebook.com/baauer
SoundCloud: soundcloud.com/baauer