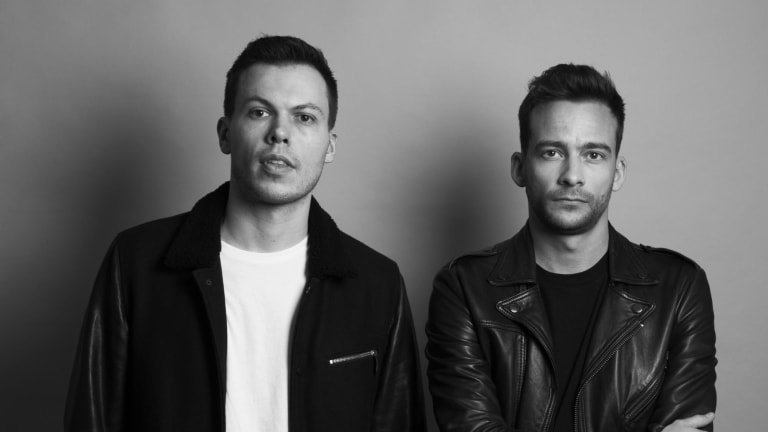 Back at it with the stop-motion - watch new Delta Heavy video for 'Kaleidoscope'
The British duo dropped a unique stop-motion music video for their newest single 'Kaleidoscope'.
English drum and bass duo Delta Heavy are back with the official video for their new single 'Kaleidoscope'.
This is their first release after 2016. album 'Paradise Lost'. 'Kaleidoscope' video, done by Scott Peters, makes a return to stop-motion technique duo used on their earlier works 'Get By' and 'Reborn'.
Along with the new video, the duo announced a bunch of tour dates in March and April, as well as a few summer festivals. If you want to catch them live, you can do it on following dates:
10 Mar 2017 - Hype, The Eros Hotel - New Delhi, India
11 Mar 2017 - Geoffrey's, Hotel Royal Orchid - Bangalore, India
12 Mar 2017 - Best Western Plus O2 - Indore, India
13 Mar 2017 - Leonia Holistic Destination - Hyderabad, India
18 Mar 2017 - The Iris (aka Rush Lounge) - Atlanta, GA, US
24 Mar 2017 - 380 District - Miami, FL, US
25 Mar 2017 - Novosadski Sajam - Novi Sad, Serbia
01 Apr 2017 - Maassilo - Rotterdam, Netherlands
21 Apr 2017 - Canal Club - Richmond, VA, US
05-07 May 2017 - Middlelands 2017 - Todd Mission, TX, US
05-07 May 2017 - Middlelands 2017 - Plantersville, TX, US
22 Jun - 02 Jul 2017 - Electric Forest Festival 2017 - Rothbury, MI, US
29 Jun - 02 Jul 2017 - Nu Forms Festival 2017 - Wiesen, Austria
06-08 Jul 2017 - Blissfields 2017 - Winchester, UK
21-23 Jul 2017 - Nozstock: The Hidden Valley 2017 - Bromyard, UK
11-14 Aug 2017 - Shambhala Music Festival 2017 - Salmo River Ranch, BC, Canada