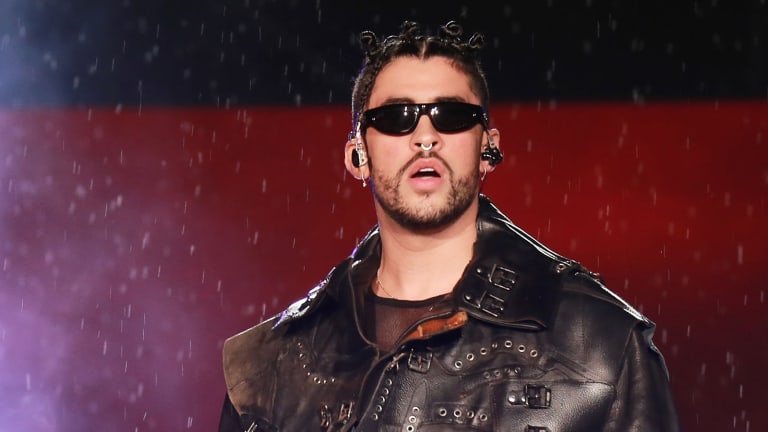 Bad Bunny Fuses Reggaeton and House Music In Standout Album Cut, "El Apagón"
Bad Bunny's experimental efforts shine in this track from his fourth solo album, "Un Verano Sin Ti."
Despite the release of his fourth solo studio album on short-notice, Bad Bunny is now Spotify's most streamed artist in a single day. 
The world is in a feverish state of processing the Puerto Rican star's new LP, Un Verano Sin Ti, an album inspired by a myriad of flavors within the spectrum of Caribbean music.
"Since forever I've made it clear to people that I'm never going to make a record that's the same as another," he told The New York Times.
Seemingly in service of that mission, Bunny takes a trip into electronic territory with "El Apagón," an energizing fusion of reggaeton and house music. The track finds an infectious groove with a buzzing bassline backed by rhythmically dynamic Latin percussion. The track closes with an ethereal guest vocal from the chart-topping artist's girlfriend, Gabriela Berlingeri.
Bad Bunny's experimental approach has rewarded him handsomely in the rollout of his latest album. He has topped Spotify's single-day streaming record on the release day of his album, a record previously held by Drake. The singer's opening day of Un Verano Sin Ti saw the artist racking up a meteoric 183 million streams in a single 24-hour span.
You can listen to the full album below.