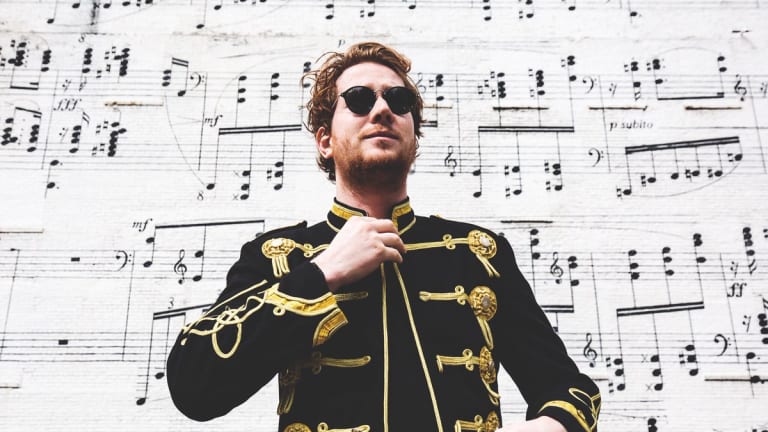 Bakermat Steps Out of the Box with "Partystarter"
Bakermat's funky tune will get any party started.
Bakermat is known for being one of the most innovative producers in the game. Earlier this year, the talent paid homage to classic dance music acts such as Moby, The Chemical Brothers, and The Basement Jaxx with his releases "Do Your Thing" and "Lion."
Stepping out of his comfort zone, Bakermat's latest work is one his fans shouldn't glance over. Properly titled "Partystarter," the experimental tune is built upon a surf guitar, a catchy beat, and a handful of cowbells. Accompanied by a groovy verse over the top, Bakermat has truly shown us he's capable of anything.
Speaking on "Partystarter," Bakermat said:
Partystarter is my most experimental track to this date. I've never produced a track this fast, loud and heavy before in my life. It came from my burning desire to dive into the studio with real rock artists and create something totally unique, combining elements of rock, metal, hip-hop and dance altogether. It's also the first time most of the elements in my song are completely analogue, recorded with imperfections that give it a human touch. For me, this track is the ultimate party anthem, something I want to hear when I'm feeling euphoric and want to dance in a crowded room full of equally euphoric people.
Stream or download "Partystarter" by Bakermat across platforms here.
Follow Bakermat:
Facebook: facebook.com/bakermatmusic
Instagram: instagram.com/bakermatmusic
Twitter: twitter.com/BakermatMusic
Soundcloud: soundcloud.com/bakermatmusic