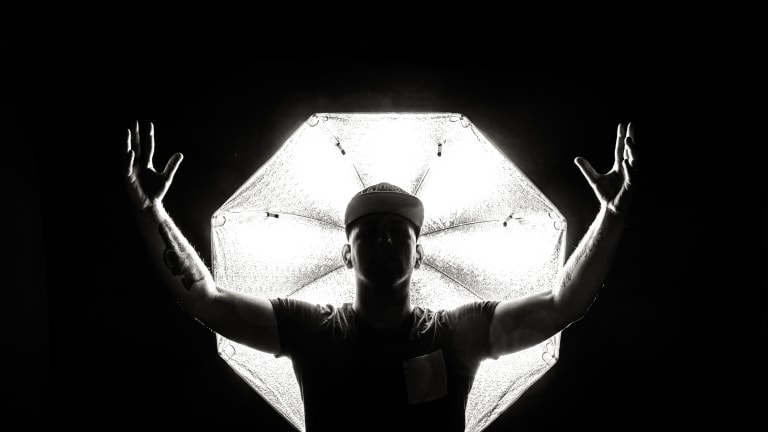 Bassanova Shows He's a "Fighter" with Massive Comeback Single
"I was living the dream, or at least I thought I was."
Returning after an extended three-year hiatus, the talented producer and exceptional international DJ Bassanova brings us the deeply cinematic, highly orchestral, and dance-driven new single titled "Fighter."
Starting his music career in 2015, Bassanova's style began garnering international attention almost immediately. His first big splash came about as the result of his remix of "Blame" by Calvin Harris and John Newman. Within a matter of days, Hardwell, Tiësto, and Dash Berlin had begun playing the track, and Martin Garrix even added the remix to his highly popular BBC 1 radio show.
Following up on the success of his initial remix offering, Bassanova went on to remix Nick Jonas' "Teacher," as well as Kygo's now famous early single "Firestone." These highly successful remixes, as well as his hit originals like "Fire Escape" and "Lullaby," saw Bassanova touring the U.S., Canada, South Africa, Japan and beyond. 
"It was an amazing time," he said, "flying around the globe, visiting beautiful cities, playing beautiful venues, regularly doing collabs in N.Y. and L.A."
Like most artists, however, there is always much more going on behind the scenes, away from the prying eyes of fans and listeners. While making music you love, touring the world, and sharing that music is an incredibly enlivening and fulfilling experience, it can also be deeply stressful and exhausting – something that takes a major toll on both the mind and the body. 
"There's also a dark side you can easily be sucked into, without you even noticing," Bassanova said. "Once you notice you're sliding down, you're probably already at the bottom. It's a place nobody wants to find themselves stuck in."
From early 2017 through the beginning of 2019, Bassanova spent a great deal of time focusing on personal development, overcoming his own challenges, and conquering his personal demons. As a result of this significant self-work, Bassanova made a triumphant return in 2019, starting with the original production "Blossoms" for Far East Movement, as well as his first single in nearly three years, the exceptional new record "Fighter."
"The single "Fighter" is based on that period in my life where I was lost and hoping to find my way back," he said. "It's with my head held high that I can say now that I did. Get ready for Bassanova, stronger than I've ever been before."
Stream or Download Bassanova's "Fighter" today.
FOLLOW BASSANOVA:
Facebook: facebook.com/BassanovaMusic
Twitter: twitter.com/BassanovaDJ
Instagram: instagram.com/BassanovaMusic
SoundCloud: soundcloud.com/bassanovamusic
FOLLOW CIICII:
Twitter: twitter.com/VibinWithCiiCii
Instagram: instagram.com/vibinwithciicii
SoundCloud: soundcloud.com/vibinwithciicii