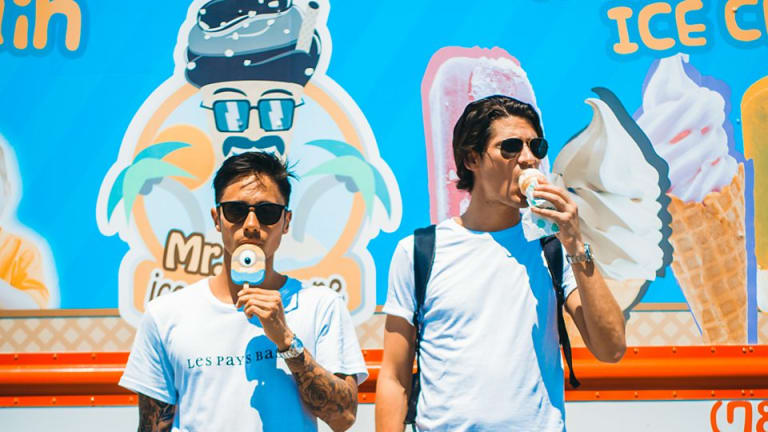 Bassjackers Team Up with Dimitri Vegas & Like Mike and D'Angello & Francis for "The Flight"
"The Flight" is the latest single off of Bassjackers' forthcoming album.
Bassjackers (real names Marlon Flohr and Ralph van Hilst) have released their collaboration with Dimitri Vegas & Like Mike (real names Dimitri and Michael Thivaios) and D'Angello & Francis titled "The Flight," out via the Thivaios brothers' label Smash The House. 
"The Flight" is a main stage-ready anthem. An automated flight attendant's voice prepares listeners for the journey in which they're about to partake, instructing them to raise their hands into the air and move them left to right. Things progress into a big room buildup as fans prepare for takeoff. Fans of Flohr and Van Hilst's previous works, as well as the Thivaios brothers, will certainly gravitate towards this energy rousing tune.
Flohr and Van Hilst have been taking over stages across the world since the debut of their project in 2007. The Dutch duo frequently collaborate with the Thivaios brothers, having crafted a number of wildly successful tunes together over the years. Their recent works together include Mortal Kombat 11's "Mortal Kombat Anthem" as well as "You're Next," and "Bounce" with Snoop Dogg and Julian Banks.
Follow Bassjackers:
Website: bassjackers.com
Facebook: facebook.com/bassjackers
Instagram: instagram.com/bassjackers
Twitter: twitter.com/bassjackers
SoundCloud: soundcloud.com/bassjackers