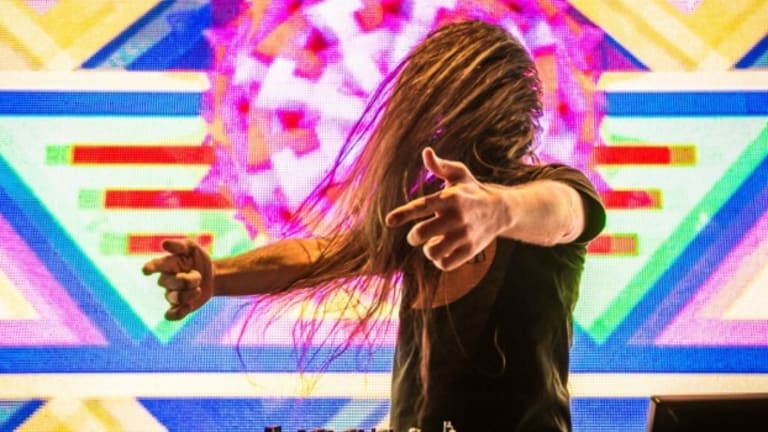 Bassnectar Teases Audio Clip from Reflective Part 4
Bassnectar's going back to his roots once again.
Few EDM fans realize how diverse Bassnectar's discography truly is, which might be why he goes to great lengths to remind them from time to time. Last month he announced the 2019 edition of his eclectically curated Freestyle Sessions Summer Gathering event brand. Now, he's teased a snippet from the fourth installment of his Reflective EP series via Amorphous Music.
Bassnectar (real name Lorin Ashton) inaugurated the series in the summer of 2017 with a six-song EP. The series serves to showcase his stylistic origins my melding genres like breakbeat, hardcore and punk rock. He has not revealed a title corresponding with the sound bite he recently shared from Reflective Part 4, which falls somewhere between classic dubstep and breaks.
Ashton began releasing music under the Bassnectar alias with a 2001 breakbeat mixtape titled Freakbeat for the Beatfreaks. He transitioned into trip-hop with albums like 2005's Mesmerizing the Ultra before honing in on the bass-heavy sound for which he became a household name during the EDM explosion.
Neither Bassnectar nor Amorphous Music have announced a release date for Reflective Part 4 at the time of writing.
FOLLOW BASSNECTAR:
Facebook: facebook.com/Bassnectar
Twitter: twitter.com/Bassnectar
Instagram: instagram.com/Bassnectar
SoundCloud: soundcloud.com/bassnectar