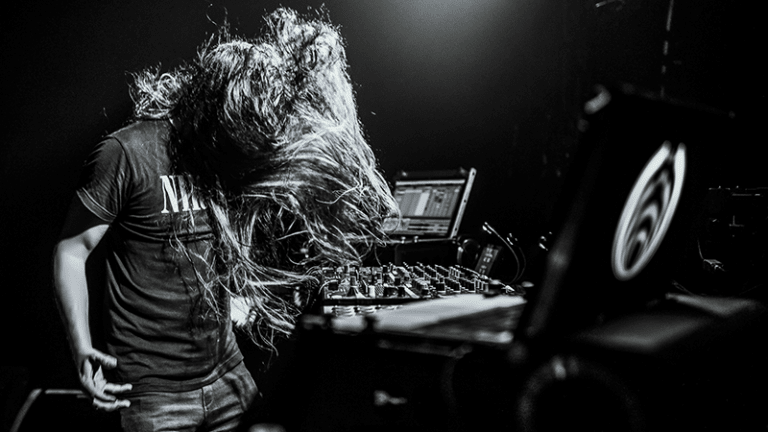 Bassnectar Releases 4th Installment Of His Reflective EP Series
Just in time for Coachella!
The long-haired high priest of bass, better known as Bassnectar, has officially released his fourth installment of the Reflective EP series. The seven-track collection is set to get Bassnectar (real name Lorin Ashton) fans swooning and breaking rails. Last week he dropped his collaboration with Peekaboo titled "Illusion" featuring Born I as the lead single of the series as well as a sneak peek into "Dive" featuring RD. Now fans can dive deep into Ashton's eclectic collection of genre-bending delight. 
The first track of the series features Hailo and goes by the name "Irresistible Force." Hailo's voice guides us into the light that lies ahead. It's one of the more dreamtempo tracks on the track list. It's a great smooth opening to the chaos that's to come. 
The name says it all with his collaboration with Jantsen, "It's About To Get Hectic" featuring Born I. It ties in nicely with the in your face bass that was delivered with "Illusion." Necks are sure to break with these two tracks. 
"Undercover" exhibits more of his eclectic wildstyle musings. There's a lot of cool layering going on here. The blend of hip-hop and dubstep is everything we've grown to love with Ashton. 
The last two tracks on the album wind us back down to close out the series. On the lineup is a Bassnectar remix of Telefon Tel Aviv's "Sound In A Dark Room" and a Mothership Mix of Bassnectar's 2005 track "Leprechauns Arise" featuring Sunru. Both are more in line with his dreamtempo styling.  
Ashton has collected some of the most devoted fans in the industry over his lustrous career. He's gone from breakbeat to trip-hop, to dubstep, but has always created a sound that is truly his own. 
Make sure to catch him for one of his unbelievable live experiences below. 
BASSNECTAR Tour Dates + Tickets:
April 13th - Indio, CA - Coachella
April 20th - Indio, CA - Coachella
June 7-9th - Broomfield, CO - Freestyle Sessions 2019
June 27-30th - Rothbury, MI - Electric Forest
July 18-10th - Scranton, PA - Camp Bisco
FOLLOW BASSNECTAR:
Website: bassnectar.net
Facebook: facebook.com/Bassnectar
Instagram: instagram.com/bassnectar
Twitter: twitter.com/bassnectar
Soundcloud: soundcloud.com/bassnectar