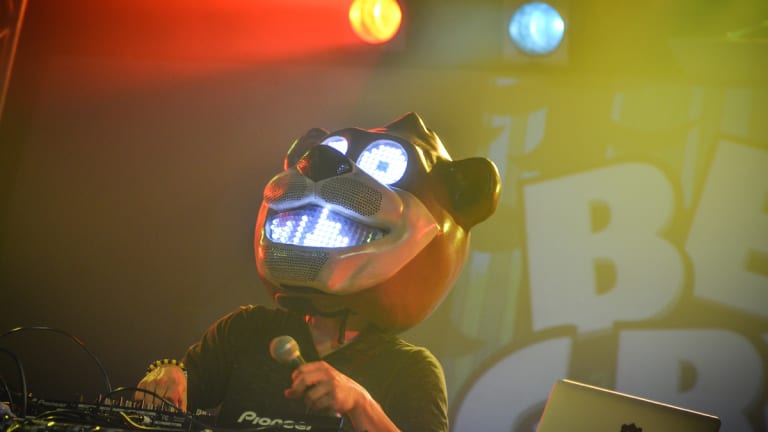 Bear Grillz & Sullivan King Get 'Wicked' on Bone-Rattling Monstercat Release
Dubstep and heavy metal come together in an catastrophic way.
Famed dubstep heavyweight, Bear Grillz, has teamed up with fast riser Sullivan King for a mind-bending release of "Wicked" on Vancouver, British Columbia-based EDM label Monstercat. 
"Wicked" flourishes with Sullivan King's signature distorted guitars, while Bear Grillz's impressive and high energy dubstep production carry a dynamic that's equally as jaw-dropping. Bear Grillz and Sullivan King take no time building into a relentless drop that's chock-full of wavering synths, unforgiving basses, and colossal percussion. This is a track that you can easily get wicked to. 
Sullivan King has been on a maniacal music rampage recently, having released his Come One, Come All EP. Additionally, he's cooked up hard-hitters with artists like Riot Ten, Black Tiger Sex Machine, and SLANDER.
"Wicked" marks Bear Grillz's third releases this year. He previously released "Mayweather" and "Drop That." 
Follow Bear Grillz: SoundCloud | YouTube | Facebook | Twitter | Instagram
Follow Sullivan King: SoundCloud | Facebook | Twitter | Instagram