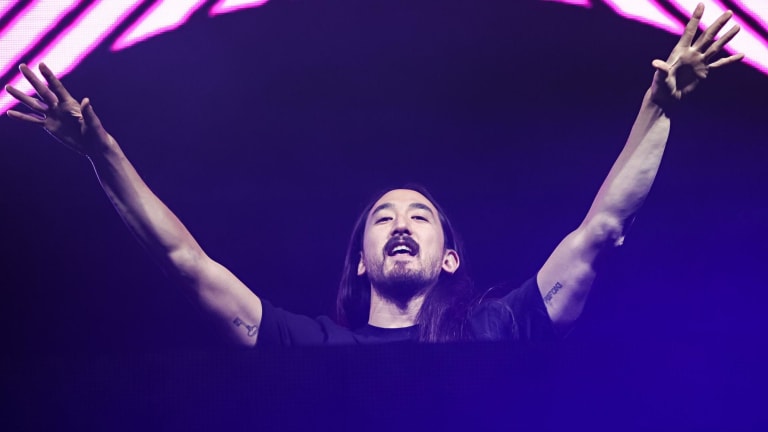 Steve Aoki Remixes Beethoven's Legendary "Sonata Pathétique" Composition [Premiere]
The remix is a part of a Deezer-powered compilation featuring reworks from Blasterjaxx, NERVO, GATTÜSO, and more.
In honor of legendary composer Ludwig van Beethoven, Deezer has recruited the help of 14 dance music acts to remix some of the pioneering pianist's most influential works. Ahead of its release later this week, EDM.com has teamed up with the streaming service to offer an early look at one of the upcoming compilation's highlights from none other than Steve Aoki.
For his remix, the Dim Mak founder took on Beethoven's "Piano Sonata No. 8," also known as "Sonata Pathétique." Renamed "The Morning Routine," Aoki's remix begins with the signature piano largely untouched. Gradually, he stirs in some synth elements and adds frenetic drums before laying down a smooth house drop with soulful vocal samples. 
For those unfamiliar with classical music, large compositions are typically broken into sections known as "movements." Aoki's remix focuses on the opening movement of "Sonata Pathétique," "Grave." While the original is slow-moving, Aoki speeds things up quite a bit and transforms the movement into an almost 90s electronic-inspired reimagining. Check out his take on "Sonata Pathétique" below.
In addition to Aoki's rework, fans will be able to enjoy 13 additional new takes on Beethoven's music from NERVO, GATTÜSO, Blasterjaxx, and more. As expected, many of the remixes take on some of his most iconic pieces, like "Für Elise" and "Moonlight."
Steve Aoki's remix of Ludwig van Beethoven's "Sonata Pathétique" is set to officially release tomorrow, April 27th along with the full Deezer compilation.
FOLLOW STEVE AOKI:
Website: steveaoki.com
Facebook: facebook.com/steveaoki
Twitter: twitter.com/steveaoki
Instagram: instagram.com/steveaoki
Spotify: spoti.fi/3d1TLFn