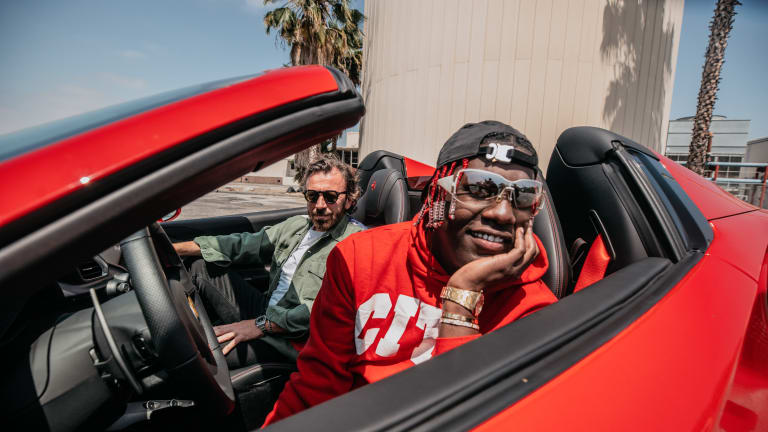 Benny Benassi and Lil Yachty Navigate the "Lonely Nights" with New Single
The song tackles mental health, loneliness, and finding support.
Benny Benassi's enlisted rapper Lil Yachty for a driving electro single "Lonely Nights." This latest effort marks the Italian EDM superstar's most recent hip-hop crossover effort. Previous originals have seen the "Cinema" producer team up with T-Pain in 2011, and more recently Chris Brown in 2016.
From a songwriting perspective, "Lonely Nights" tackles broad themes in the challenges of dealing with mental health issues. Ultimately, the message is to find support in true friends. Such is the theme of the track's accompanying music video which takes a lighter approach to the single's otherwise dark subject matter. 
In the song's music video directed by Robby Starbuck, Benny Benassi and Lil Yachty navigate the lonely nights quite literally as younger versions of themselves transition from racing soapbox cars to racing a Lamborghini and a Ferrari on the open road. 
Stream Benny Benassi and Lil Yachty's "Lonely Nights" here, out now via Ultra Records.
FOLLOW BENNY BENASSI:
Facebook: facebook.com/bennybenassi
Twitter: twitter.com/bennybenassi
Instagram: instagram.com/bennybenassi
SoundCloud: soundcloud.com/benny-benassi