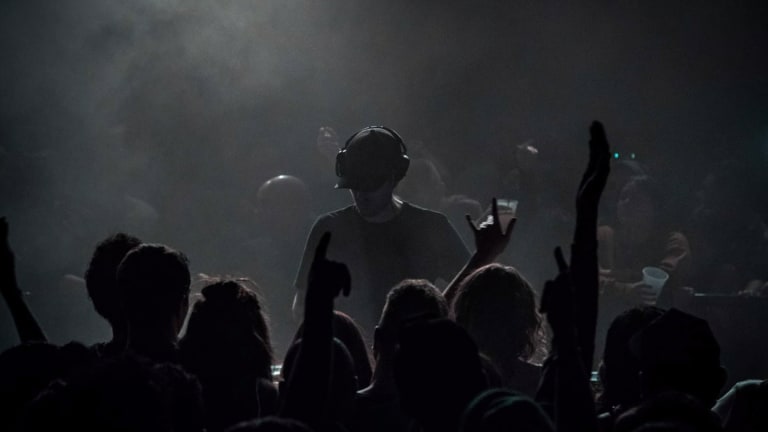 Bentley Dean Lands on Second Consecutive mau5trap Compilation with "Coagulation"
His original track 'Coagulation' is set to come out on We Are Friends Vol. 8. via mau5trap.
The new year has just begun, and the reign of recycled music from producers and artists is soon to end. The new year promises new sounds, and Chicago-based producer Bentley Dean (full name Alex Bentley Dean) continues his legacy on the mau5trap label with his latest original, "Coagulation," out now on We Are Friends Vol. 8.
The first contribution from Bentley Dean took place last year on We Are Friends Vol. 7. The track was a remix of infamous DJ/producer BlackGummy's original track "KT." Delivering a bone-chilling buildup the remix became one of the biggest techno anthems of the year. The remix was so successful that not only did it peak at #1 on the iTunes Dance chart but also left an lasting impression on the label's founder, deadmau5.
Bentley Dean was born in the U.K. and has quickly started to land his music on the map in the United States ever since he moved to Chicago, Illinois. His impressive releases allowed him to land bookings at Chicago's own North Coast Music Festival and Spring Awakening Festival.
Fast forward to the present day, and Bentley Dean is coming out swinging with his first release of 2019. The original track "Coagulation" is every techno snob's heaven. The buildup can leave a listener thinking they have entered a video game before the exploding production style blows up. Steam the track on several platforms and be immersed by Bentley Dean's sounds.
Follow Bentley Dean:
Facebook: facebook.com/MrBentleyDean
Twitter: twitter.com/mrbentleydean
Instagram: instagram.com/mrbentleydean
SoundCloud: soundcloud.com/mrbentleydean
Follow mau5trap:
Facebook: facebook.com/mau5trap
Twitter: twitter.com/mau5trap
Instagram: instagram.com/mau5trap
SoundCloud: soundcloud.com/mau5trap