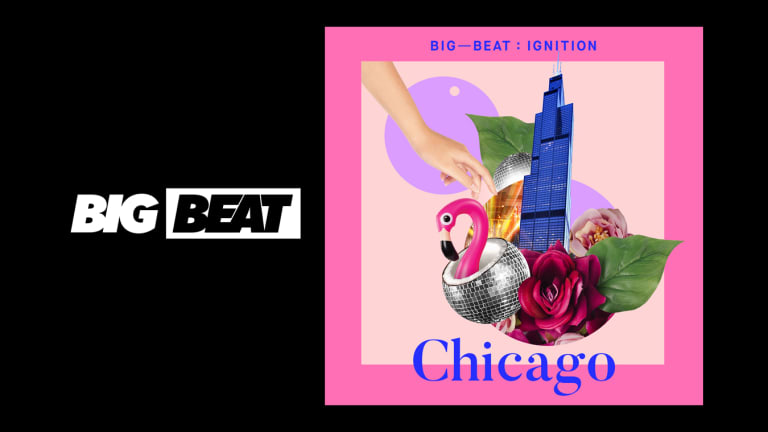 Big Beat Ignition Pays Tribute to the Roots of Chicago House
Explore the best and brightest of disco house with Big Beat Records' new Ignition compilation album
From Ibiza to Paris to Amsterdam and beyond, Big Beat Records is certainly no stranger to anyone in the global dance music market. With an unrivaled grasp on the pulse of every big city's musical history, Big Beat has extensive knowledge of the dance floor tracklists, both new and old, that make each destination so lovable. 
To share their wealth of musical worldliness, Big Beat have been leading a musical journey through dance music's worldwide hotspots with their esteemed compilation series, Big Beat Ignition. Next on the map is one we've all been waiting for: the birthplace of house music. Big Beat Ignition: Chicago is one for the books.
The Big Beat Ignition: Chicago compilation is a well-seasoned, ten-track experience of fresh, unreleased odes to the old school, pinpointing the roots of a flourishing house music culture that was born from disco. It all started in 1977 at Chicago's infamous southside nightclub "The Warehouse," which gave house music its name. Over the past four decades, house music has expanded to a massive global scale and has taken many generational forms. EDM as a culture would not exist without it.
We are so excited to see such highly respected artists on this compilation. Big Beat Ignition: Chicago is a true homage to the history of disco house, as well as it's still a pervasive presence in both current and future dance music culture. 
Big Beat Ignition: Chicago Tracklist:
Lefti - 4am Taxi, Miami
Brokenears - Get Down
Marcellus - The Cut
Alex Preston - Have it All
Hifi Sean - Feel The Music' Ft. Celeda
FREEJAK & Kathy Brown - Lose Control
King Arthur and Junior J - Dancin Like Michael (Michael Meaco)
Hyslop - Stay Out All Night
Del-30 - Soul Back
Kiiara - Open My Mouth (Roisto Disco Dub)
Stream or Download the Big Beat Ignition: Chicago compilation today.
FOLLOW BIG BEAT RECORDS
Website: wearebigbeat.com
Facebook: facebook.com/wearebigbeat
Instagram: instagram.com/wearebigbeat
Twitter: twitter.com/wearebigbeat