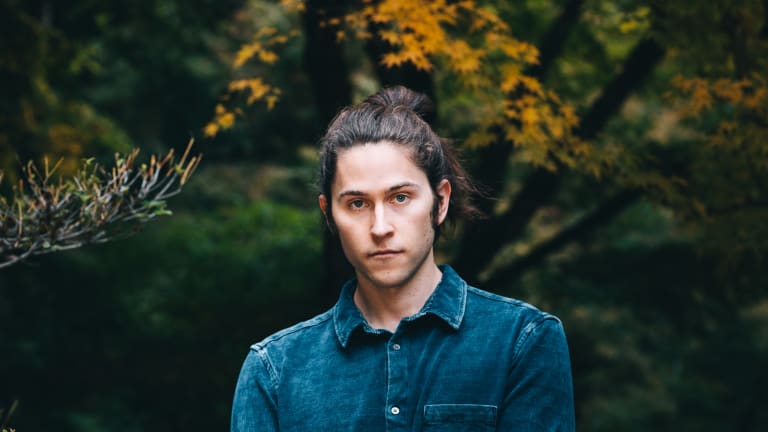 Big Wild Releases Beautiful Debut Album, Superdream
The 12-track release is a collection of funky, soulful dance jams
Rising producer, composer and now turned vocalist, Big Wild (aka Jackson Stell) has released his highly anticipated debut album, Superdream today via Counter Records. Though Stell has garnered success with his collaborations and remixes, Superdream verifies his individuality. 
On the topic of Superdream, Stell has said:
"The album was inspired by a need to create music that was a greater reflection of who I am now," he says of the album. "This led me to feature my voice and songwriting as the main focus for the first time ever. I wanted to create a personal record that people could relate to using my own life experiences. When I listen to Superdream, it feels more like me than any of my other music."
Comprised of 12 tracks, Superdream plays like a heavenly vision, with funk and disco undertones weaving their way through the greater sonic landscape—engulfing the listener instantaneously. Built for massive crowds and festival grounds, the tracks on the album are instantly addictive as wave after wave of indie-tinged electronica makes resisting the urge to dance even more futile. Superdream is an absolute triumph for Big Wild—as he continues to defy the expectations of electronic music by taking risks and creating unparalleled realms of emotionally rich sound.
Superdream finds Big Wild expanding his world of sound as he crafts hills and valleys of increasingly lush production, and for the first time in his career, he's the voice guiding the listener on their musical journey. Stell finds himself at the forefront, leading with resplendent vocals for the majority of the album - which includes previously released singles "City of Sound," "Maker," and "Heaven." Furthermore, Stell's penchant for crafting vibrant soundscapes is continuously on display throughout Superdream, particularly apparent in album track, "Joypunks." Accompanying Stell on the album are vocalists Rationale (London, UK) and iDA HAWK (Brooklyn, US)—whose euphoric tracks on the album are shimmering highlights.
Championed by renowned powerhouse duo ODESZA, Stell has garnered considerable buzz and cultivated an impressive fan base due to his work with Hundred Waters and TroyBoi, as well as remixes with CHVRCHES, GRiZ, Sylvan Esso, ZHU and more. His previous work has collectively drawn over 145 million streams on Spotify alone. Pandora named Big Wild as one of their Artists To Watch in 2019 - and in 2018, Big Wild sold out the legendary Red Rocks Amphitheatre, as well as the WaMu Theater in Seattle and Bill Graham Civic Auditorium in San Francisco alongside Louis The Child. He also performed at Lollapalooza, Bonnaroo and EDC Las Vegas in addition to making his mark on the main stage at San Diego's CRSSD Festival.
Big Wild is currently preparing to bring his Superdream to life with an upcoming 17-date headlining US tour in March. Tickets are on sale now. 
FOLLOW BIG WILD:
Facebook: https://www.facebook.com/bigwildmusic/
Twitter:https://twitter.com/bigwildmusic
Instagram: https://www.instagram.com/bigwildmusic/
SoundCloud: https://soundcloud.com/bigwild