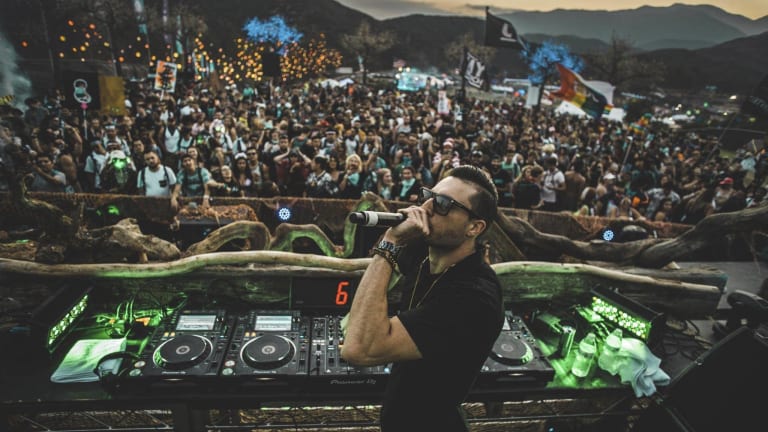 BIJOU & ANGELZ Kick The Door Down With Unlocked Volume 2 Compilation
The Unlocked compilation series returns to Do Not Duplicate Recordings with BIJOU, ANGELZ, Kendoll, and more.
Launched in January of 2019 with the debut release of BIJOU & Dr. Fresch's Gangsta Party EP, BIJOU's Do Not Duplicate Recordings hit the ground running with 7 straight months of back-to-back monster releases from talented artists such as BIJOU himself, Dr. Fresch, Kendoll, ANGELZ, Dustycloud, and more. 
The most recent release from DNDRECS is the Unlocked Vol 2 [Compilation]. Topped off with a massive collaboration between label-boss BIJOU and rising house mastermind ANGELZ, the compilation also features a diverse range of up-and-coming talent from all around the globe. Artists featured on the album include Kendoll (LA), San Pacho (Croatia) & WOAK (Brazil), Ekonovah (Phoenix) & DirtyFun (Las Vegas), Relique (France), Warden (LA), Flatmate (France) and Fish Scale (LA). 
Known for using his label to release his own music as well as to shine the spotlight on his favorite emerging acts, BIJOU launched the Unlocked compilation series specifically for this purpose.
"This compilation is really special for me, not only because of the collab with ANGELZ but because it gives me the opportunity to showcase new upcoming artists. As one who's always believed in giving back this is the most exciting aspect in my eyes. The compilation as a whole has a little bit of something for everyone in the realm of house, while allowing each artist to showcase their own sound. Enjoy!"
FOLLOW DNDRECS:
Facebook: facebook.com/DNDRECS
Twitter: twitter.com/DNDRECS
Instagram: instagram.com/DNDRECS
SoundCloud: soundcloud.com/dndrecs
FOLLOW BIJOU:
Facebook: facebook.com/officialdjbijou
Twitter: twitter.com/BIJOU
Instagram: instagram.com/djbijou
SoundCloud: https://soundcloud.com/bijou
FOLLOW ANGELZ:
Facebook: facebook.com/BelieveInAngelz
Twitter: twitter.com/angelzofficial
Instagram: instagram.com/believeinangelz
SoundCloud: https://soundcloud.com/angelzofficial