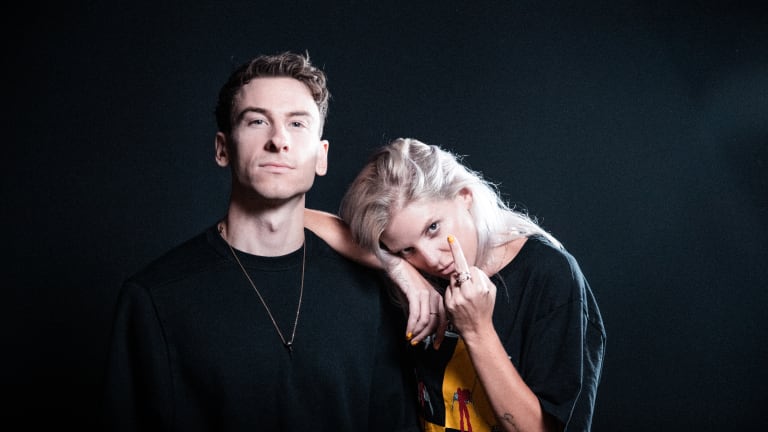 Blanke and GG Magree Set Fire to Airwaves With Mid-Tempo Heater "Incinerate"
Two of Australia's fastest-rising talents came together for a game changer in the world of midtempo.
Rising from the ashes in 2016 and having since amassed over 14 million streams on Spotify alone, Blanke has had one of the most rapid, trailblazing careers to come out of Australia in recent years. Heading back to his roots, he has enlisted the vocals of fellow Australian star GG Magree to release "Incinerate," the first single from his forthcoming EP on Deadbeats.
Besides sell-out shows, international brand deals, designer fashion label endorsements, and being the CEO of her own streetwear brand amidst an impressive touring schedule, there isn't much GG Magree doesn't do. This boss woman is the embodiment of femininity and freedom in a male-dominated industry. Her dominant, larger-than-life attitude is on full display in "Incinerate" with her enchanting vocals truly taking the track to the next level. 
"Bit of a full-circle moment," Blanke recently tweeted. "She was the first DJ to really support me in the US and introduced me to my Deadbeats fam."
After performances set for HARD Summer this weekend in Fontana, California, Blanke will make his way back to Australia from his Change & Decay Tour. Tour stops will span across the entire month of August across seven different cities. For all ticketing and tour information, visit here. 
Stream or download Blanke's "Incinerate" featuring GG Magree, out now on Deadbeats.
FOLLOW BLANKE:
Facebook: facebook.com/blankemusic
Instagram: instagram.com/blankemusic
Twitter: twitter.com/blankemusic
Soundcloud: soundcloud.com/blankemusicau
FOLLOW GG MAGREE:
Facebook: facebook.com/ggmagree
Instagram: instagram.com/ggmagree
Twitter: twitter.com/ggmagree
Soundcloud: soundcloud.com/ggmagree