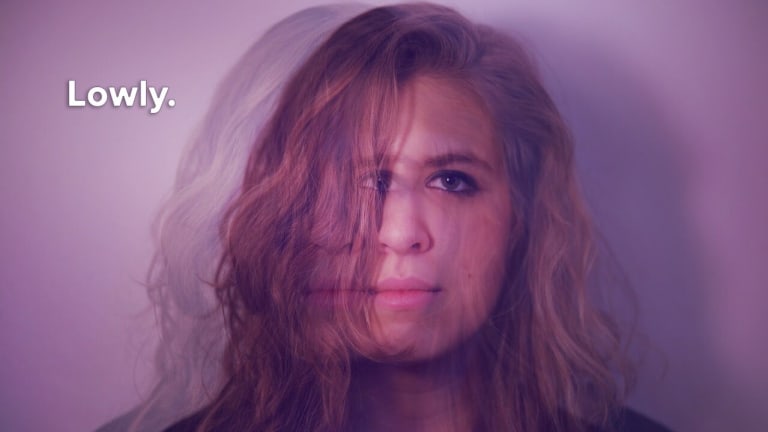 Blonde Maze Releases Heartfelt Sophomore EP, Hold On, via Lowly.
The five-track Lowly. release by Blonde Maze is a playful look into self-image, love, and coming-of-age experiences.
Blonde Maze (real name Amanda Steckler) has released her sophomore Hold On EP, which gives a whimsical, true-to-heart portrayal of coming to terms with love and self-worth. The five-track project on Trap Nation's Lowly. imprint is Blonde Maze's second EP following her debut Oceans EP in 2015, and it features the 2019 singles "Places I'll Go" featuring Half an Orange and "Hold On To Me." 
Described by Steckler as "music to hold on to," Hold On is a vulnerable documentation of her emotions. The playful, dreamlike production, with emphasis on sincere lyrics, makes its songs the perfect music to play on a calming sunset drive.
"As someone who struggled with themselves daily, music was this sort of therapy where I could convey how I felt through melodies and sound," said Steckler on how her musical journey began. "I didn't feel like I could talk to anyone about what I was feeling, but I could write music that spoke my feelings."
Though she wasn't always the most comfortable with herself and her own sexuality, Steckler quickly realized she could use her career to advocate for others with similar struggles. From being featured in Nylon, DJ Mag and Billboard Pride, she has consistently used her platform to raise awareness for LGBTQ+ communities. After years of what she describes as "what she feared the most," last year, Steckler got to proudly represent her community by playing Pride Fest at the NYC Pride event. 
"Something I've realized is that inner struggle (of any sort, gay or otherwise) can be made into something beautiful," said Steckler. "You can make art with it, or channel it into your favorite activity - you can find a way to make that struggle an escape from the pain it causes."
Stream or Download Blonde Maze's new Hold On EP, out now via Lowly. 
FOLLOW BLONDE MAZE:
Facebook: facebook.com/blondemaze
Twitter: twitter.com/blondemaze
Instagram: instagram.com/blondemaze
SoundCloud: soundcloud.com/blondemaze
FOLLOW LOWLY:
Facebook: facebook.com/lowlypalace
Twitter: twitter.com/lowlypalace
Instagram: instagram.com/lowly
SoundCloud: soundcloud.com/lowlypalce