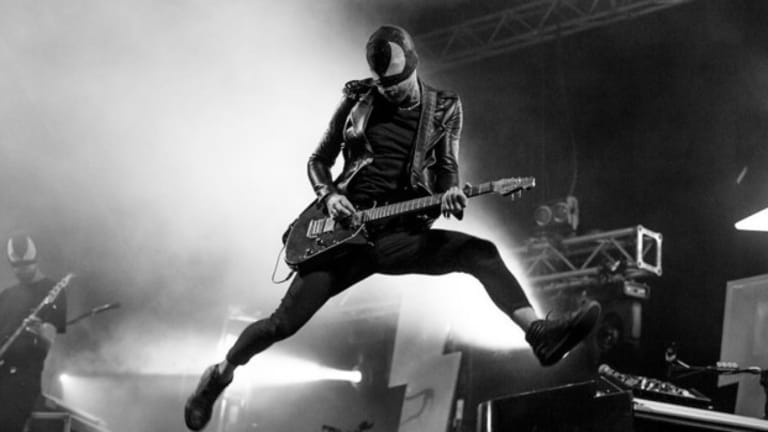 The Bloody Beetroots Return from Hiatus with an Electrifying Album "The Great Electronic Swindle" [LISTEN]
Sir Bob is at it again!
After a short hiatus The Bloody Beetroots have returned with an explosive new album titled "The Great Electronic Swindle". This is the first full-length album The Bloody Beetroots have released since the 2013's Hide. The man behind the mask, Sir Bob Cornelius Rifo, orchestrated a triumphant return with an album full of dance-floor decimating beats and immaculate guitar work that even your classic rock-obsessed uncle can get down to.
Jane's Addiction frontman Perry Farell alongside Crywolf, Greta Svabo Bach, Letlive's Jason Aalon Butler, and more have assembled to help Sir Bob make this album one of his best to date. Alongside the rest of the all-star cast is the Australian rock band Jet, who join Sir Bob on the ferocious single "My Name is Thunder".
 This album is a real treat for anyone who wishes Blog Haus or hair bands were still around. From the metal-infused sounds of "All Black Everything" and "Crash" to the atmospheric, uplifting "Future Memories" and "The Great Run", this album truly has something for everyone. Listen to The Great Electronic Swindle in its entirety below!