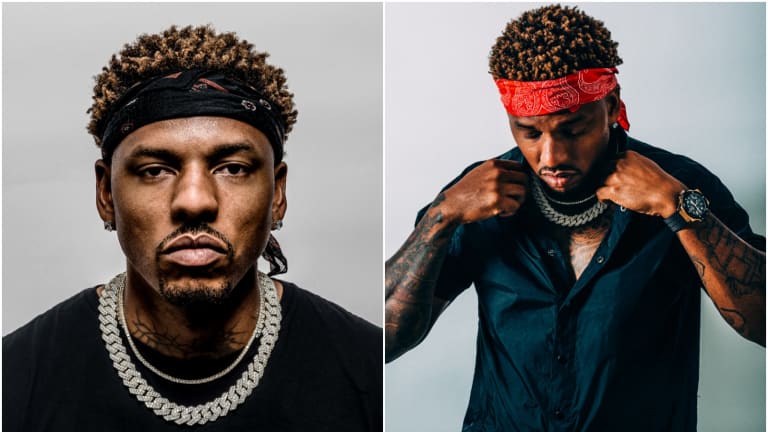 Florida Man Engages Rowdy Backyard Brawl in "HITTIN' EERBODY" [Premiere]
Hoodstep Legend BLVK JVCK follows up mega-hit collaborations with a killer new single on Atlantic/Big Beat Records
BLVK JVCK is coming out swinging this month with "HITTIN' EERBODY," a quintessential hoodstep record that packs a literal punch to the mouth.
"Since I'm from Miami, I was inspired to make something that represented the backyard brawling that's big down here," he said. "You know, the Kimbo Slice vibe."
This bass banger is not for the faint hearted. It's a no-holds-barred beatdown of filthy drops and menacing lines for the crowd that's ready to get rowdy.
BLVK JVCK is a fresh project from Jermaine "Mayne Zayne" Jackson, one of the legendary producers from the Runners, whose sonic street cred includes mega-hits like DJ Khaled's "Go Hard" and "Hustlin" by Rick Ross. As a producer, Jermaine has quite a repertoire of hit records from a wide range of genres, having contributed to the sounds behind Rihanna, Justin Bieber, Chris Brown, Lil' Wayne, Usher, Fabolous, and Fat Joe.
With previous collaborations with Ace Hood, Jesse Reyez, and Flosstradamus under his belt, it's no surprise that this bass-branded project would come straight out of the gate with such a fierce edge. BLVK JVCK's "HITTIN' EERBODY" on Big Beat/Atlantic Records will have you laying on the floor and begging for more.
Stream or Download BLVK JVCK's "HITTIN' EERBODY" today!
FOLLOW BLVK JVCK:
Facebook: facebook.com/BLVKJVCK
Twitter: twitter.com/blvkjvck
Instagram: instagram.com/blvkjvck
Soundcloud: soundcloud.com/blvkjvck
FOLLOW BIG BEAT RECORDS:
Website: wearebigbeat.com
Facebook: facebook.com/wearebigbeat
Instagram: instagram.com/wearebigbeat
Twitter: twitter.com/wearebigbeat