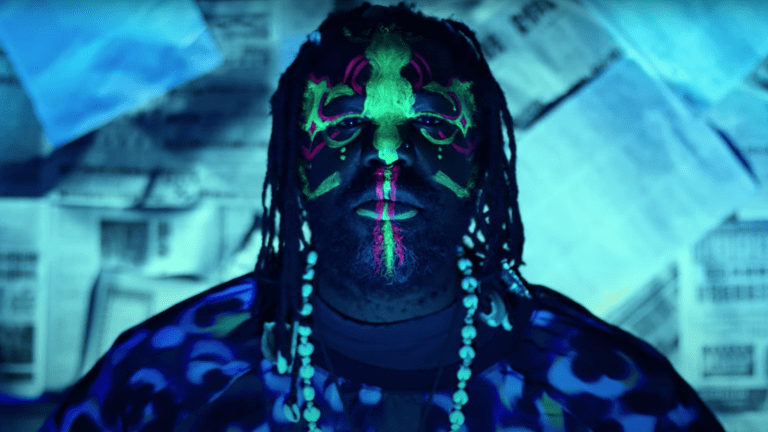 Bobby Duque, MONÄVA, and Trice Be Drop Kaleidoscopic Music Video for Wonky Trap Single "Younger" [Premiere]
"Younger" features wistful vocals from Las Vegas-based singer-songwriter Trice Be.
Bobby Duque and MONÄVA have joined forces for "Younger," a new collaborative single featuring Las Vegas-based singer-songwriter Trice Be with nostalgic lyrics that yearn for the simpler times of the past.
"Younger" looks at the past through rose-colored glasses. With melancholic chord progressions and subtle brass, the production of the verses strikes a wistful chord under the pensive vocals of Trice Be. Trice Be's vocal effort here is phenomenal, blending reggae and soul to aching effect. "One could say that we were ignorant / But that don't take away our innocence," he sings. "I dream, awake, of going back again / To feel that love that seems to never end." The smooth production is juxtaposed, however, by a rollicking drop that contains elements of both dubstep and trap for a festival-ready bass tune. 
The music video, which was directed and edited by Duque, features Trice Be throughout its entirety. He croons through multiple different shots, oscillating between cuts with an assortment of colorful backdrops and vibrant, prismatic face paintings, making for a kaleidoscopic feel. When the drop hits, Trice Be goes nuclear as his face is edited in frenetic fashion to align with the single's rip-roaring dubstep energy.
FOLLOW BOBBY DUQUE:
Twitter: twitter.com/bobbyduque
Facebook: facebook.com/BobbyDuqueMusic/
Instagram: instagram.com/bobbyduque
Spotify: spoti.fi/3cyJq3D
FOLLOW MONÄVA:
Twitter: twitter.com/OfficialMonava
Facebook: facebook.com/monavamusic/
Instagram: instagram.com/bobbyduque
Spotify: spoti.fi/3eQhh9F
FOLLOW TRICE BE:
Twitter: facebook.com/TriceBePhantom
Instagram: instagram.com/tricebephantom/
SoundCloud: soundcloud.com/phantommagnetiq