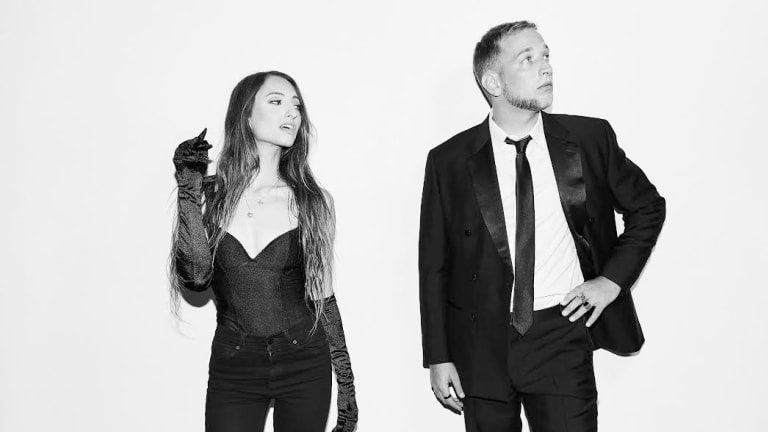 BONNIE X CLYDE Instill "Bad Behavior" in New Single, Announce Tour
Prodigy Artists duo BONNIE X CLYDE unveil their reinvented look in their new sultry single, "Bad Behavior" out now on Ultra Records.
While most artists build anticipation for a new song release by blasting it on social media, BONNIE X CLYDE decided for a more rebellious route late last month. The dynamic duo paid homage to the criminal couple that is their namesake by throwing a massive pre-release party in their Los Angeles studio, which allegedly was shut down by cops early the next morning. The dangerous, carefree, and femme fatale attitude of the duo continues to be a running theme seen both in their performances and tracks, which they fittingly dub as "musical mischief."
Today, the duo is ready to unveil their reinvented sultry sound with their third Ultra Records release, "Bad Behavior." Completely embracing all that is mysterious and alluring, the two enter a new age of BONNIE X CLYDE. 
"Bad Behavior" playfully mixes the heaviness of booming bass, the rebellious sounds of guns clicking, and the irresistibility of Bonniei's vocals to craft a seductive sonic gem. They classify this unique sound as "vocal bass." Millions of fans have come to adore their sound, their most popular singles, "Out of My System" and "Bass Jam," collectively earning over 8 million streams. "Bad Behavior" is yet another track added to their stacked arsenal.
To commemorate the single's release, the duo have also announced a Bad Behavior Tour. BONNIE X CLYDE invites listeners to stir up some "musical mischief" on 22 North American tour dates with more to be announced soon.
Fans can expect to hear all original sets across their tour dates as the duo took to Twitter to share their vision. "As fun as it is to drop edits and other people's bangers, we're about to present our artist sets with all our own music," they wrote. "We will still give you all the unexpected you want, but it will all be ours."
For all ticketing information for BONNIE X CLYDE's Bad Behavior Tour, visit here. 
Stream or download BONNIE X CLYDE "Bad Behavior" out now on Ultra Records. 
FOLLOW BONNIE X CLYDE:
Facebook: facebook.com/bonniexclydeofficial
Instagram: instagram.com/bonniexclydedj
Twitter: twitter.com/BONNIEXCLYDE
SoundCloud: soundcloud.com/bonniexclydeofficial
FOLLOW ULTRA MUSIC:
Website: ultramusic.com
Facebook: facebook.com/ultramusic
Instagram: instagram.com/ultramusicofficial
Twitter: twitter.com/ultrarecords
Soundcloud: soundcloud.com/ultrarecords