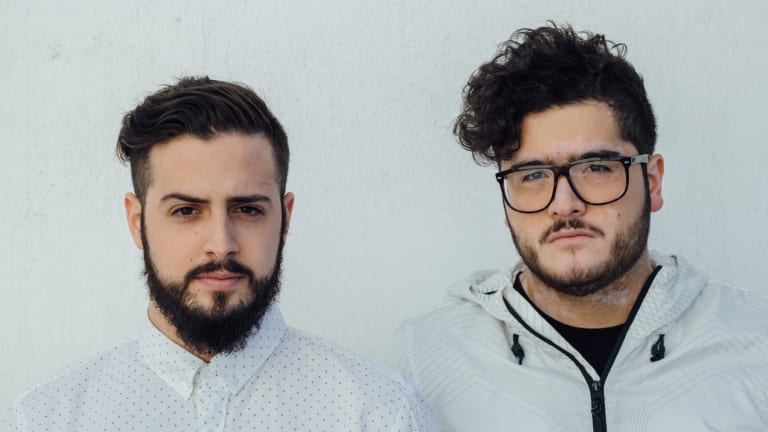 Boombox Cartel Drop Highly Anticipated Debut EP "Cartel"
Boombox Cartel are back with new music!
Ever since Boombox Cartel emerged onto the scene a couple of years ago, they have been on a continuous rise to the top.
In short, the Mexico-born duo seems to be getting support from everyone in the scene, has collaborated with the likes of NGHTMRE, Bro Safari, and QUIX, and has earned remix duties for Skrillex and Diplo, among others. If you have listened to any of their tracks, this comes off as no surprise, as Boombox Cartel bring a truly fresh sound to the Trap game, and their debut EP is nothing but proof for that.
Titled Cartel, the new EP offers 5 distinct tracks, and every single one is a banger in its own way. The cinematic "Phoenix" serves as the intro track, building up the energy before exploding into a melodic drop. It transitions well into "Jefe" and "Alamo" featuring singer Shoffy, the two tracks that were released before the EP. Then comes the filthy "Dem Fraid" feat. Taranchyla, and to close off the EP, Boombox Cartel's second collaboration with QUIX titled "Widdit," which is even heavier than their 2016 hit "Supernatural."
With this EP, Boombox Cartel once again prove their versatility and originality as producers, and with the festival season approaching one thing is for sure: these tracks are about to be playing everywhere.
Follow Boombox Cartel:
Facebook: facebook.com/BoomboxCartel/
Twitter: twitter.com/BoomboxCartel
Instagram: instagram.com/boomboxcartel/
Soundcloud: soundcloud.com/boomboxcartel