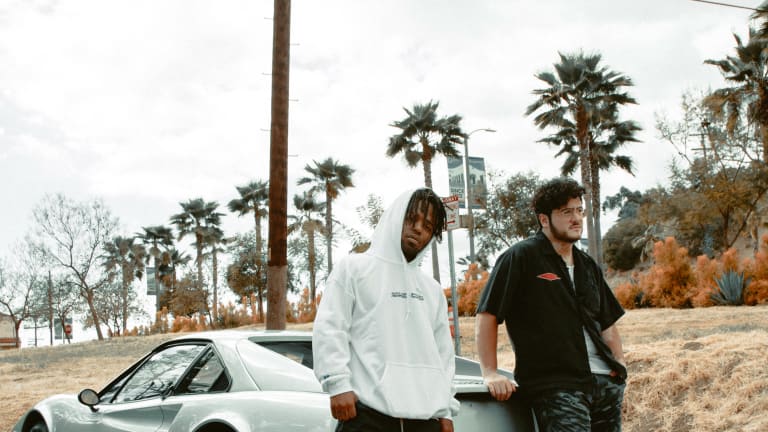 Boombox Cartel Collabs with MadeinTYO for "Skrrt"-Laden Track "NEW WIP"
The song marks Boombox Cartel's first appearance this year on Diplo's Mad Decent label.
Mexico-based DJ and producer Boombox Cartel (real name Americo Garcia) has teamed up with Atlanta-based rapper MadeinTYO (real name Malcolm Jamaal Davis) to release "NEW WIP," an electrifying crossover of EDM and hip-hop. 
The track is reminiscent of Garcia's early work - especially "B2U," Garcia's 2015 release featuring Ian Everson. At the same time, while staying true to his unique bass-centric sound, the overlaying of Davis' lyricism makes "NEW WIP" special. It is Garcia's first release this year on Diplo's Mad Decent imprint, following up "ID," which he released with Flosstradamus in 2018 on the label.
It is slow driving with deep, low, long tones. Heavy and pensive, the slow growth of the arrangement creates traction while prominently featuring Davis' breathy and youthful rapping. The song unites two genres that have recently been producing and performing in close proximity, sharing festival headlining rows on posters and making top 40-ready collaborations. Garcia and Davis seamlessly bridge the gap between rap and EDM, doing so without losing the essential characteristics of their respective styles. 
"NEW WIP" uses a simpler production arrangement to give enough room to Davis but still manages to feel big. It will fill a room or a festival field. Low bass contrasts with punchy lyrics describing MadeinTYO's "'rrari" whip and casual "skrrt" drops. It gradually builds traction but never fully realizes the tension necessary for an explosive drop. Instead, Garcia chose to keep the song's vibe steady and consistent. 
The track comes shortly after the April 26th release "4U," a collaboration with Breakfast N Vegas featuring Tory Lanez and Bad Bunny. It serves as another example of Garcia's ambition to produce genre-bending tracks as he primes for a summer full of even more single releases. 
FOLLOW BOOMBOX CARTEL:
Facebook: facebook.com/boomboxcartel
Twitter: twitter.com/boomboxcartel
Instagram: instagram.com/boomboxcartel
Soundcloud: soundcloud.com/boomboxcartel