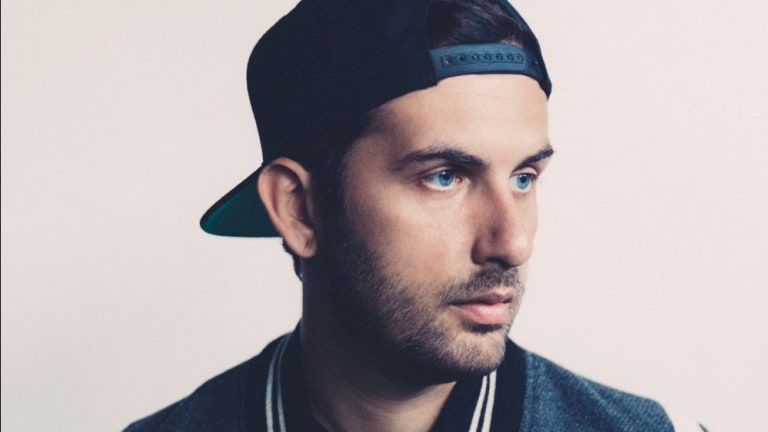 Borgore Shares Genre-be-Damned Single "Forever in My Debt" ft. Tommy Cash
The latest cut to trickle out from Borgore's upcoming album is hard to categorize.
Borgore's been gearing up for the September, 27th release of his upcoming album, The Art of Gore. Between "Summerlake," "911," "Petty," and "Tetris," he's let fans know what to expect. The latest is "Forever In My Debt" featuring the Estonian rap sensation Tommy Cash. 
The track follows Borgore's signature dark and ominous production style and blends in Cash's provocative lyricism. It opens with an addictive distorted synth progression that is layered on as the track develops. The German pop artist Ruuth lends her smooth and haunting vocals as the perfect balance between Cash's flows. The drop is filled with powerful, sharp arpeggios and synth stabs. It's a change of pace from the producer's bass-heavy releases that will also be featured on the upcoming album.  
Borgore (real name Asaf Borger) has over a decade of experience under his belt, producing for some of the top acts in hip-hop including G-Eazy, Juicy J, and Waka Flocka Flame. The new album is set to feature an eclectic mix of genres, all falling under his notorious dark and raunchy brand. The Art of Gore will feature collaborations from the adult film actress Abella Danger, Nigerian singer Princess Vitarah, and now Tommy Cash. 
Cash burst onto the scene in 2016 with the viral success of his self-produced music video "Winaloto." His controversial videos and artistry have garnered the attention of A.G.Cook, Charlie XCX, Kanye West, and the designer Rick Owens. ¥€$, his chart-topping second album, came out in 2018 to rave reviews. 
FOLLOW BORGORE:
Facebook: facebook.com/Borgore
Instagram: instagram.com/borgore
Twitter: twitter.com/Borgore
Soundcloud: soundcloud.com/borgore
FOLLOW TOMMY CASH:
Instagram: instagram.com/tommycashworld
Twitter: twitter.com/tommycashworld
Soundcloud: soundcloud.com/iamtommycash