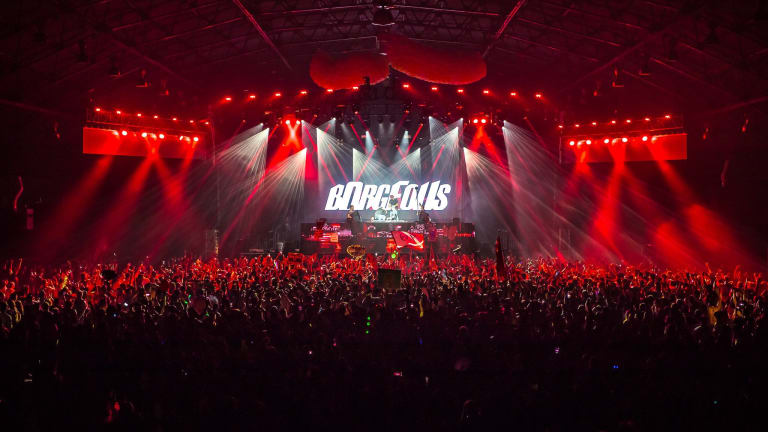 [NEW MUSIC] BORGEOUS Turns the "Lights Out" with Killer Bass EP
Borgeous takes a sharp left turn towards bass music with the incredibly filthy new EP, Lights Out.
Borgeous - Lights Out EP via Geousus Records:
Taking a sharp turn from his typical festival-ready big room and progressive house anthems, L.A.-based dance music mastermind Borgeous (real name John Borger) has returned with the undeniably brutal four-track Lights Out. A far cry from what we've come to expect from Borger, Lights Out is brimming with filthy bangers that blend fearsome synths, booming percussion, thunderous bass lines, and a heavy dose of dubstep, electro, and hard trap-infused smashers. Festival music at it's finest, Borgeous' Lights Out EP fully embraces the cyclically rising trend of heavy bass music dominating the 2019 festival circuit. 
Lights Out - Track #1: "Everybody"
Aptly titled Lights Out, Borgeous new knockout of an EP will have you reeling from the second you hit play. A sonic T.K.O. if we've ever heard one, "Everybody" goes right for the throat. Plumbing the depths of the hard-trap underworld, a combination of finely-honed and super-charged sounds will assault your auditory senses and leave you hungry for more filth.
Lights Out - Track #2: "Bad Boi"
Switching up the pace, "Bad Boi" transforms the signature Borgeous energy into a killer dubstep beast of a tune. Infused with a dancehall/ragga vocal sample, "Bad Boi" harkens back to the year 2014 and the infamous Skrillex single "Ragga Bomb" featuring Ragga Twins. Sprinkling in a hefty dose of blazing hard electro bass, the second song on Lights Out comes charging out of the gate with the ferocity of a full-on Stampede (yes, we went there).
Lights Out - Track #3: "Runnin"
An undeniable dance floor annihilator of a record, "Runnin" is a magnificently polarizing track with a stark contrast in both energy and tone. Blending angelic, soaring vocals with an explosively grinding sonic assault, "Runnin" ramps up the pace of Lights Out to unexpected and ungodly proportions. A vicious mixture of dubstep sound design, big room energy, and a hefty smattering of hard-trap percussion, "Runnin" is our favorite offering on Lights Out EP and is sure to leave you reeling.
Lights Out - Track #4: "Another Day"
Harnessing the heretofore casual incorporation of 'hard' genre energy, "Another Day" brings Lights Out to a monstrous and climactic crescendo. Focusing on the more aggressive and face-melting aspects of his production, the EP's finale orders you to "Put your fucking hands up," and kicks you in the teeth, all while simultaneously easing you ever-so-gently into a dark and early grave.
Stream or Download Borgeous' Lights Out EP.
FOLLOW BORGEOUS:
Facebook: facebook.com/borgeous
Twitter: twitter.com/borgeousmusic
Instagram: instagram.com/borgeousmusic
SoundCloud: soundcloud.com/borgeousmusic