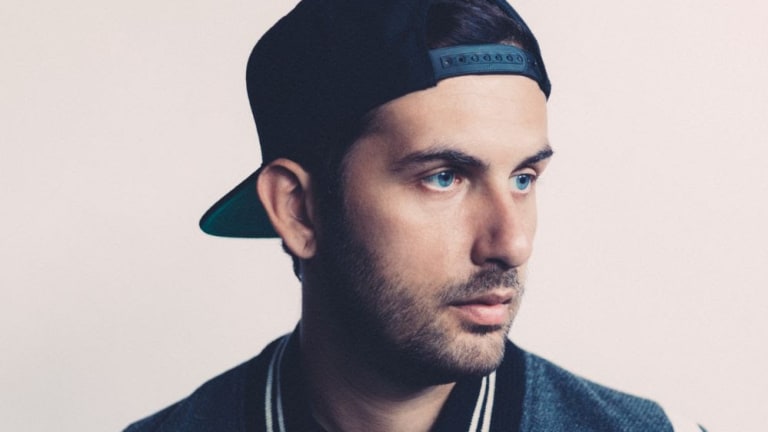 Borgore Drops Dark New Bass Music Single "Summerlake"
The music video is a mini horror film following three friends on a vacation gone wrong.
Borgore, one of the O.G. kings of Dubstep, is back to deliver some dark bass goodness in the form of "Summerlake." This drop comes right in time before his performance at Shaq's Bass All-Stars in D.C. and Insomniac's Project Z festival in San Bernardino. Accompanying the single is a short horror film which reflects the scary insanity of the song. 
Borgore (real name Yosef Asaf Borger) lays down the vocals for the ominous track. The pitch is low and sultry. His signature "Gorestep" stabs its way in with sharp screaming synths that make you feel like you are in fact living in a horror film. Heads will be banging to this all summer long. 
The music video follows three friends, two of which who are soon to be unsuspecting victims. It follows the vibe of a classic '80s slasher film. Three girls enter the cabin, only one comes out alive. If you are into blood and Pyscho-esque shower scenes, you'll want to watch this. 
The label chief of Buygore Records has always been known as one of the leading figures in dubstep. Borger is a classically trained producer, songwriter, and DJ who has never feared melding genres and melting faces. 
He came into forefront back in 2009 with the release of his Ice Cream Mixtape and again in 2010 with Borgore Ruined Dubstep, Pt. 1 and 2. He has collaborated with the likes of Miley Cyrus, G-Eazy, Gucci Mane, Waka Flocka Flame, and Diplo. 
FOLLOW BUYGORE:
Soundcloud: soundcloud.com/borgore
Facebook: facebook.com/Borgore/
Twitter: twitter.com/Borgore
Instagram: instagram.com/borgore/?hl=en