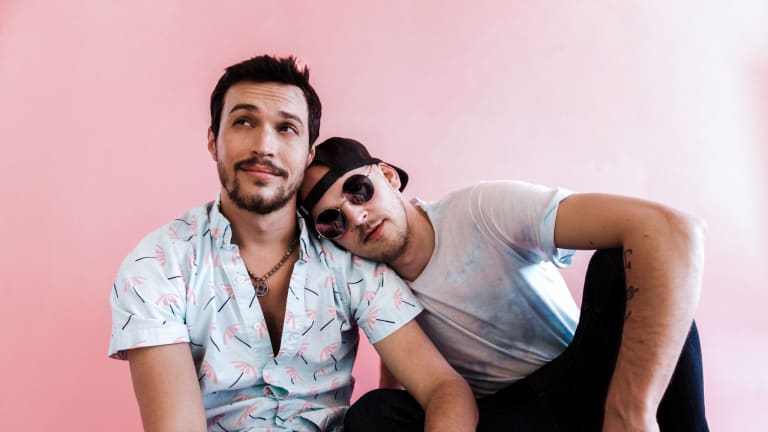 BoTalks Returns to Proximity with Pop-Driven Single, "Why"
Being the first official original release on Proximity back in 2017, it only makes sense the duo returns to the beloved label for "Why."
Modern-day YouTube couldn't be any more different than what it once was. While cat compilation videos are still prevalent, music hobbyists and those who once started out just sharing their passions have now become powerful label heads and award-winning artists. 
One of the most present Youtube-turned-record labels is Proximity. Entering a label partnership with the iconic Geffen Records back in 2017, the imprint has been at the forefront of churning out the hottest records in the electronic music scene since. Their first original release came by the way of BoTalks with their debut track, "Know U Anymore" featuring Sarah Hyland. Generating over 10 million streams and earning the freshly-minted duo thousands of fans, the two have gone on to release hit after hit. Today, the melodic-driven electronic duo returns to the label that started it all for them with their single, "Why." 
Comprised of X Factor winner Alex Kinsey and Swedish songwriter/producer Johan Lindbrant, the two found common ground with their deep-rooted passion for emotive electro-pop music. Together, they decided to form a partnership under the name BoTalks. In only 2 years, the duo has quickly grasped the attention of thousands, earning a monthly listenership of over 87,000 on Spotify alone. Their signature bright and moving instrumentals play nicely with the sincere and resonating lyrical content of their tracks - "Why" being no exception to the rule.
"Our songwriting process is fluid, but usually starts with Alex tinkering around with melodies on guitar and piano and Johan zeroing in on what to use as the base of the song," says BoTalk. "At the end of the day, our approach is about having fun and translating that enthusiasm into every song and live performance."
Stream or download BoTalks' "Why," out now on Proximity. 
FOLLOW BOTALKS: 
Facebook: facebook.com/pg/botalksmusic
Twitter: twitter.com/botalksmusic
Instagram: instagram.com/botalksmusic
Soundcloud: soundcloud.com/botalksofficial
FOLLOW PROXIMITY:
Facebook: facebook.com/proximity
Twitter: twitter.com/proximitym
Instagram: instagram.com/proximity
SoundCloud: soundcloud.com/proximity