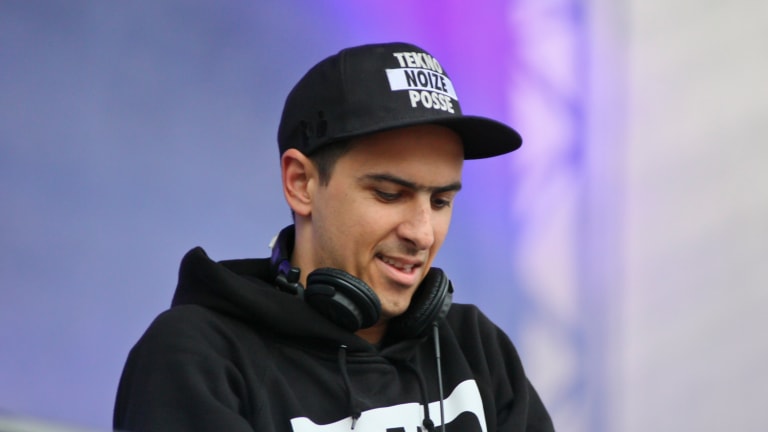 Justice's 'Randy' Gets Noisy With Boys Noize Remix [LISTEN]
What better way to celebrate the 100th release than a Boys Noize remix of Justice's 'Randy'?
Ed Banger Records, a French electronic music label, is celebrating its 100th release on Friday, May 12th. Ahead of the remarkable 100th release, the hype is becoming very, very real because Ed Banger Records just released a Boys Noize remix of Justice's "Randy." And it's perfect.
The electro and house remix is full of spectacular electronic surprises, including heavy use of filters throughout, one of Boys Noize's specialities. The bass is about as gritty as they come and really solidifies the power of Boys Noize's ability morph music and audio into any shape or form he so chooses. The vocal slicing in the song is remarkable and accompanies the remix superbly. It's no doubt that there was some inspiration drawn from Daft Punk, especially in the vocal chopping and synth department.
Justice is a French electronic duo composed of Gaspard Auge and Xavier de Rosnay. "Randy" is from their full-length album titled Woman, which was released late last year. The house duo is Ed Banger Records' most successful group.
Give the noisy Boys Noize remix of "Randy" a listen below. You most certainly won't regret it, as it fulfills all of your electro and house music needs!