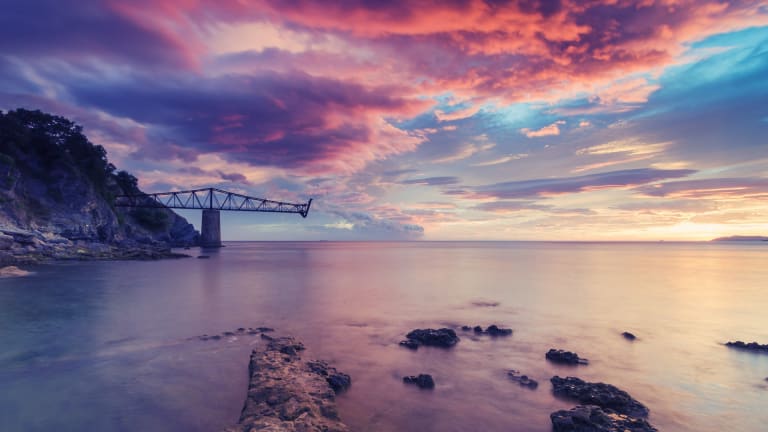 Brandt. Releases Debut Single, "Heaven Can Wait" ft. Robin Stjernberg
After working alongside many artists during his career Brandt. is releasing his first solo track, out now via Proximity.
Swedish songwriter and producer Brandt. (real name John Lindbrandt) is teaming up with fellow Swedish pop star Robin Stjernberg for his first solo release, "Heaven Can Wait" out now via Proximity.
"Heaven Can Wait" is an emotional love ballad driven by Stjernberg's powerful vocals, featuring a bright piano roll and addictive, dreamlike chorus.  
Although "Heaven Can Wait" is his first solo release, Lindbrant is no stranger to producing melodic and emotion-driven pop hits. BoTalks, his Los Angeles-based project with creative partner Alex Kinsey, debuted their first single "Know U Anymore" in 2017 with actress and singer Sarah Hyland, which has since accumulated over three million plays.
Lindbrant also has been producing as one half of the duo Annaland which they debuted in 2017 with "Tokyo," a song telling the story of someone unsure of where they stand in a conflicted relationship. The Swedish producer's extensive discography goes on to include work on Danielle Bradberry's "Potential," as well as work with EDM icon Kygo.
"Heaven Can Wait" highlights Lindbrandt talent to create relatable and enchanting love songs, and this track symbolizes the start of a promising solo career. 
Stream or download "Heaven Can Wait" featuring Robin Stjernberg, out now via Proximity.
FOLLOW ROBIN STJERNBERG:
Facebook: facebook.com/robinstjernbergofficial
Twitter: twitter.com/stjernbergrobin
Instagram: instagram.com/stjernbergrobin
SoundCloud: soundcloud.com/robin-stjernberg-official
Website: www.robinstjernberg.com
FOLLOW PROXIMITY:
Facebook: facebook.com/proximity
Twitter: twitter.com/proximitym
Instagram: twitter.com/proximity
SoundCloud: soundcloud.com/proximity