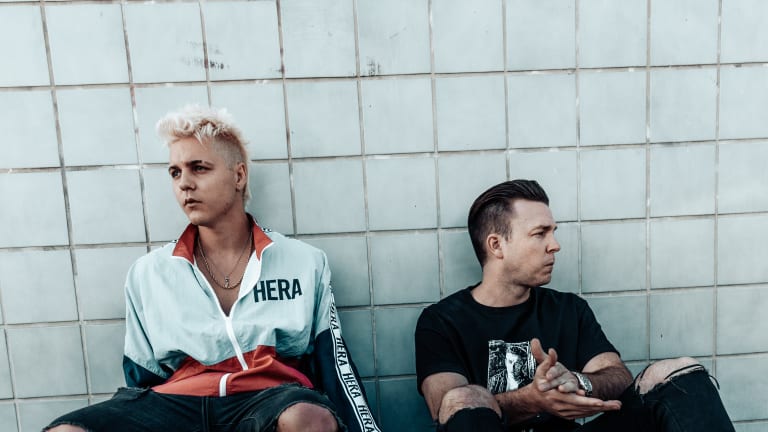 BRKLYN Delivers Excellent Debut EP on Tritonal's Enhanced Music
DJ/Producer duo BRKLYN have released of their first full body of work, "Things I've Learned."
BRKLYN have cemented their position in dance music with the release of their phenomenal debut EP. Things I've Learned is out today via Tritonal's highly respected label, Enhanced Music.
In addition to showcasing two of duo's best 2018 singles, Things I've Learned also has three never-before heard songs that you should check out right away.
Made up of Cameron Alexander and Cody Nadeau, BRKLYN offered fans their first glimpse into the project through their late summer release of "Good Vibe," also out on Enhanced Music alongside label-mate Zack Martino. BRKLYN also built tremendous buzz for the EP by collaboration with Lowly Palace up-and-comer Fairline and Canadian vocalist Jocelyn Alice on the title track "Things I've Learned," which you can check out below.
The remaining previously unreleased tracks kick off with the epic dance-pop swinger "Gotta Have It," featuring BRKLYN's own Cameron Alexander on the vocals accompanied by an upbeat live guitar. Following "Gotta Have It," listeners soar into the progressive melodic bass skies with "Weakness" alongside rising producer Medii.
Bringing the EP to a close, a collaboration with the Billboard charting Disco Fries and vocalist Lena Leon maintain the high-energy uplifting vibe with a future bass funk production aptly titled "Brightside."
BRKYLN has built their name with a tastefully executed fusion of live instrumentals, cinematic percussive elements, and powerful vocal collaborations into their music. Things I've Learned serves as a perfect representation of their musical vision.
Make sure to tune in to the EDM.com Instagram (@EDM) on Friday, December 21st to catch the BRKLYN takeover from Temple Nightclub in San Francisco.
FOLLOW BRKLYN:
Facebook: https://www.facebook.com/BRKLYNmusic
Twitter: https://twitter.com/BRKLYNofficial
Instagram: https://www.instagram.com/brklynmusic
SoundCloud: https://soundcloud.com/brklynmusic
FOLLOW ENHANCED MUSIC:
Facebook: https://www.facebook.com/EnhancedMusicLtd
Twitter: https://twitter.com/enhanced_music
Instagram: https://www.instagram.com/enhanced_music
SoundCloud: https://soundcloud.com/enhanced