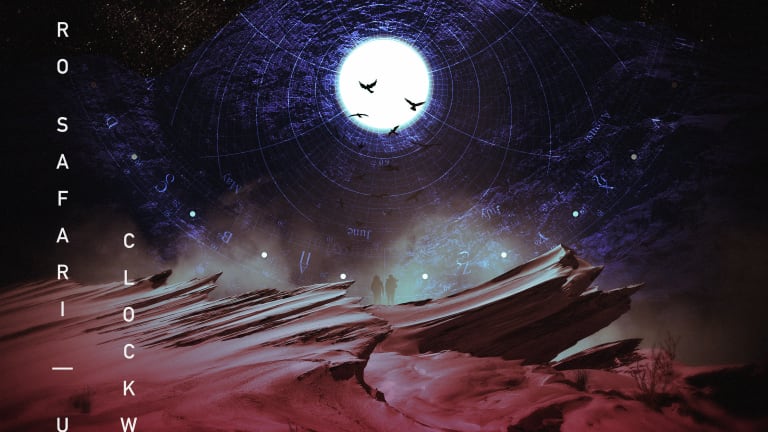 Bro Safari & UFO! Unveil Their New Album in Collaboration - Clockwork [Listen]
The full interstellar masterpiece crafted by Bro Safari and UFO! is finally out in full. Listen to the album here!
Bro Safari and UFO! are no strangers to working together. With drum n' bass at the core of both of the producer's roots and with countless collaborations already under their belt, they're back in action with a collaborative album which was released piece by piece to create a journey for the listeners leading up to the album release earlier today! As promised by them, Clockwork promised to be a conceptual listening journey that connects the constellation dots between experimental bass and other left-field sounds, and upon the release of the entire album today, its nothing but that. It's a journey through the artist's personal musical influences with a splash of science fiction and space exploration. 
After teasing their fans with a glimpse of their upcoming album project with the release of "N.U.M.B.," Bro Safari and UFO! unveiled a full first selection of music in two parts. The three-track "Clockwork (Pt. 1)" was experimental bass music at its finest, packed with wonky, out of this world wubs. And after unveiling Pt. 1 of the otherworldly album, Bro Safari, and UFO! revealed the next piece of their intergalactic puzzle with "Clockwork (Pt. 2)" which was aimed at taking listeners on an exploration through time and space with its impeccable, experimental sounds.
Loaded with spiraling synths and shadowy loops, perfectly demonstrating the two powerhouse producers new style, the heavy experimental bass tracks have it all. From beginning with buildups of dark sounds to leading into intense drops filled with hard-hitting bass synths and spacey melodies. Clockwork Part 1 and 2 were only signs of what was to come by way of the dynamic tracks that were aimed to 'abduct listeners and take them deep into the realms of the galaxy,' giving them a final taste of what was to come on the full Clockwork album.
While the full album dropped earlier today, it sure didn't disappoint and lived up to all the built up hype! The five previously released songs are now joined by three brand new atmospheric tracks to round out the project. 
Proud of their new inspirations and artistic directions, Bro Safari and UFO! have completed this conceptual listening journey with a noticeable divergence into new sonic landscapes, and the result is nothing short of otherworldly, heavy perfection.
Bro Safari and UFO! will be unveiling their new approach to bass music with a tour, set to hit intimate clubs across North America this fall. Be on the lookout for dates.