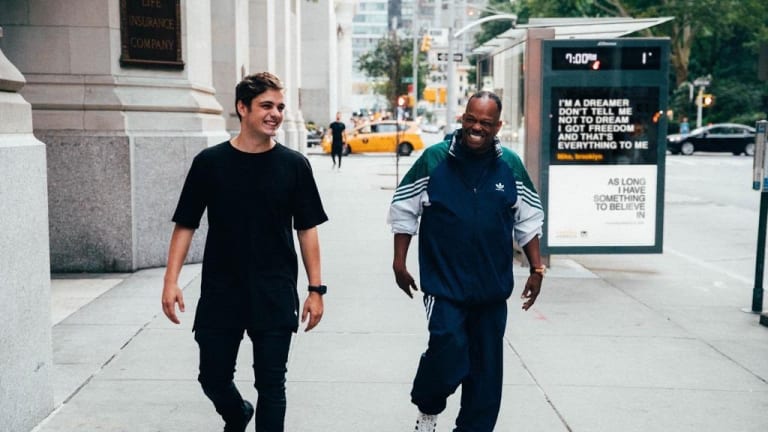 Brooks, Infuze and SLVR Remix Martin Garrix's "Dreamer" ft. Mike Yung
Martin Garrix enlisted more up-and-comers for Dreamer (Remixes Vol. 2).
Before 2018 draws to a close, Martin Garrix has once again leveraged his celebrity to expose Mike Yung to new audiences. Earlier in the month their collaboration, "Dreamer," received remixes by Nicky Romero, SLVR and EAUXMAR. Dreamer (Remixes Vol. 2) has arrived today by way of STMPD RCRDS to widen the pool of talent even further.
SLVR was enlisted to deliver a second remix of "Dreamer." Also a bass house rendition of the source material, his "Booshi" remix makes for the grittiest entry on the effort.
Brooks and Infuze, on the other hand, each reimagined "Dreamer" as an upbeat future house soundscape. Largely interchangeable, their remixes may not prove as memorable as that of SLVR.
Mike Yung (real name Michael Young) entered the mainstream spotlight after being featured on the 2017 season of America's Got Talent. The 58-year-old singer claims to have been busking in New York City Subway stations for most of his life leading up to the big break.
Martin Garrix (real name Martijn Garritsen) boasts quite the opposite story. Having produced his breakout 2013 single, "Animals," as a teenager, he's gone on to be named #1 DJ on the DJ Mag Top 100 three years in a row.
Dreamer (Remixes Vol. 2) is out now via Martin Garrix's STMPD RCRDS. Stream or download it across platforms here.
FOLLOW MARTIN GARRIX:
Facebook: https://www.facebook.com/martin.garrix
Twitter: https://twitter.com/MartinGarrix
Instagram: https://www.instagram.com/martingarrix
SoundCloud: https://soundcloud.com/martingarrix