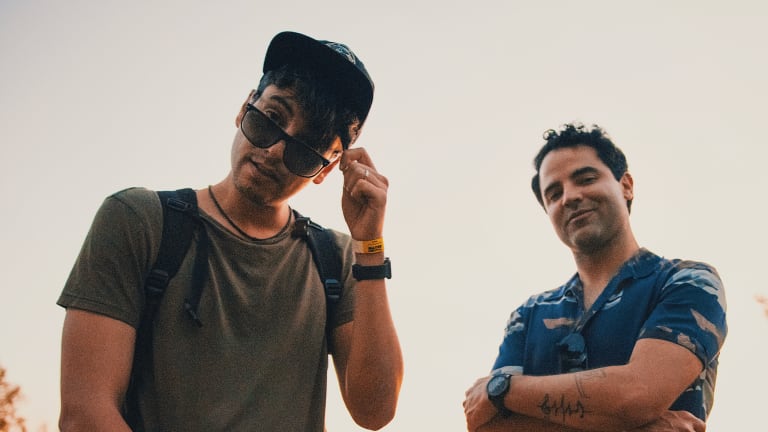 Mexican Producer Broz Rodriguez Joins Forces with Artdob on Catchy New Single "G.A.M.F."
Cited by Forbes as one of the most creative Mexicans in the world, Broz Rodriguez lays down a clever hip-hop & dance hybrid with new single "G.A.M.F."
Born in Jalisco, Mexico, Broz Rodriguez (Broz Rdz) is a DJ, producer, remixer, A&R, experience creator, and of course, a live entertainer. Growing up with an immense passion for music and the loving support of his parents, Rodriguez was able to explore his talent and begin developing his DJ and production skills early in life. His funky, groovy, and explosive DJ style moves crowds from all around the world, and his original music has garnered him the support of labels such as Mad Decent, Aftercluv (Universal Music), Warner Music, Armada Music, and Panda Funk, as well as his very own label, XDM Records. 
Rodriguez also received the prestigious award for "Best EDM DJ of 2014" in Mexico, and even produced a track with Nick Hogan, the son of Hollywood's superstar wrestler Hulk Hogan. Most recently, Rodriguez was named one of the most creative Mexicans in the world by Forbes Magazine.
Now, Broz Rodriguez is back in action alongside singer/songwriter Artdob with the hot new hybrid single "G.A.M.F.," a groovy original track that showcases a unique blend of '90s hip-hop vibes mixed with upbeat, bouncy dance elements.
Out now on XDM Records, "G.A.M.F." talks about the type of people (freeloaders & gold diggers) that try to take advantage of whatever your fortune may be, but in a fresh, funny, and sarcastic way.

Stream or Download "G.A.M.F." today!
ABOUT XDM Records:
XDM Records is "a 100% Mexican record label with a clear vision of delivering entertainment and sharing quality music with very unique sounds to listeners around the world." XDM was founded by the MDX team in collaboration with the music master and hit maker Toy Selectah. XDM is focused on mainstream dance and pop records, and specializes in the creative use of folkloric Latin American elements.
FOLLOW BROZ RODRIGUEZ:
Website: brozrdz.com
Facebook: facebook.com/brozrodriguez
Twitter: twitter.com/brozrdz  
Instagram: instagram.com/brozrdz
Soundcloud: soundcloud.com/brozrdz

FOLLOW ARTDOB:
Facebook: facebook.com/artdobmusic
Twitter: twitter.com/artdob_music
Instagram: instagram.com/artdob_music
FOLLOW XDM RECORDS:
Website: xdmrecords.com