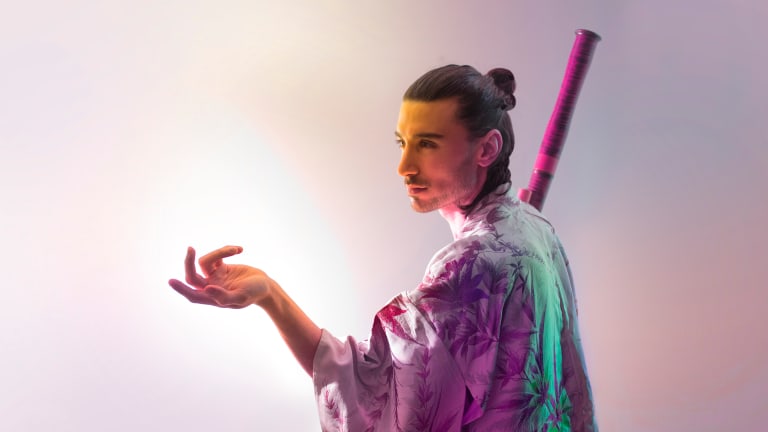 Burak Releases "Lyre" Music Video In Advance of HERMES Album
Turkish producer Burak released a stunning virtual reality music video of captivating new single "Lyre."
Having studied at The Julliard School, the University of the Arts Berlin, as well as the Istanbul Conservatory, Berliner musician Burak (real name Burak Özdemir) boasts an impressive résumé in the world of music, both as a composer, a bassoonist, and a director. 
In 2008, Burak founded Musica Sequenza in New York, an ensemble focused on the innovation of baroque music and intercultural production. 
As of 2019, Burak has spent over a decade honing his craft, and is now set to release his forthcoming album HERMES, from which we are thrilled to  host the music video premiere of the single "Lyre."
A perfect manifestation of the quintessential Burak sound, "Lyre" is constructed using a specific sonic architecture that he choreographs using microtonal intervals and ancient Greek modal harmonies. This highly unique approach, particularly in the greater context of electronic music, is both refreshing and captivating; a truly captivating audio experience. 
The accompanying music video is perfectly in line with how we perceived "Lyre," transporting listeners into a stunning virtual reality representation that is both surreal and, quite literally, "out of this world."
In "Lyre," I felt a piece that contained many universes, a piece that was open to abstract experiences that did not remain fixed when I first listened. The fact that the piece was open to abstract ideas enabled the diversity of the universe. It is based on the aftermath of mankind as a story, in a timeline in which the evolution of life begins in the space and reaches into space. Then we want to create an environment, minimal yet toxic, where the audience follow the details without any boredom and experience a different perspective every time they watch."
Throughout the HERMES album, the listener is immersed in a striking combination of Baroque bassoon, glass flute, gut-strings, violin, therobe, lyra and Persian percussion instruments cleverly combined with a multitude of field recordings and instrumented, 3D sound design. 
The full album is set for release on April 12th, 2019, and will be premiered live on the 4th of April in Silent Green, Berlin. We highly encourage you to check it out and explore a whole new world of sound!
FOLLOW BURAK:
Website: musicasequenza.com
Facebook: facebook.com/pg/burakmusik
SoundCloud: soundcloud.com/burak-music