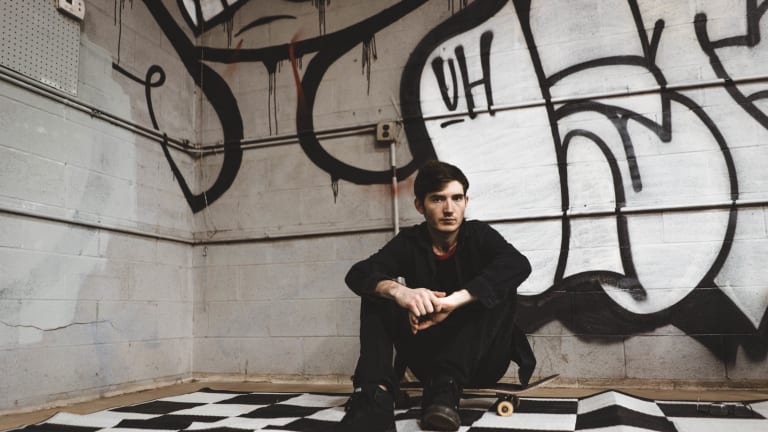 Techno Star C.H.A.Y. Charts Release with Dirtybird, mau5trap, and Insomniac all on the Same Day
Today, the Orlando native was featured on the annual Dirtybird Campout West Coast Compilation, as well as the first-ever joint project between mau5trap and Insomniac.
Orlando-based techno star C.H.A.Y. is already having himself quite the weekend. Today, the producer charted official releases through powerhouse labels Dirtybird, Insomniac Records and mau5trap with his two new tracks, "Fatal Recovery" and "Telegram."
Over the last few years, the Orlando-based DJ/producer has quickly ascended the ranks in the techno and tech house worlds, sharing stage time with artists like Wax Motif, i_o, Claude VonStroke and Golf Clap. His chaotic, industrial techno with fun, danceable flavors has made his style complementary to labels throughout the genre, best represented by today's releases.
The first track, "Fatal Recovery," is track no.2 on the first-ever joint compilation project between mau5trap and Insomniac Records. Taking from its name, the track finds the producer exploring heightened, escalating beats that make for one of the most exciting tracks on the 10-track project. Earning nods from both respected labels is an accomplishment on any calendar year, let alone on the same project.
Less than a week out from Dirtybird Campout, "Telegram" found its way onto the label's annual Dirtybird Camp Out West Coast Compilation. Marking his second big release of the day, this tracks slows things down - if only for a little. Emphasizing the "tech" in tech house like fellow Dirtybird artist Will Clarke, this track will serve as a nice, bouncy tailgate tune for those heading out to Modesto, California next weekend for the festival.
After two big releases with three marquee labels in the same day, C.H.A.Y. is looking like one of the more promising young acts in the genre today.
Stream "Fatal Recovery" here.
Stream "Telegram" here.
Follow C.H.A.Y.:
SoundCloud: www.soundcloud.com/chay
Instagram: www.instagram.com/CHAYsounds/
Facebook: www.facebook.com/CHAYsounds/
Twitter: www.twitter.com/CHAYsounds