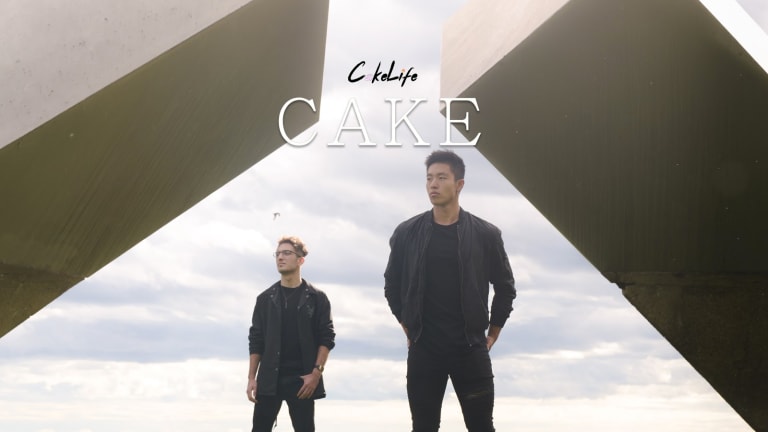 CakeLife Makes a Bright Debut with "Cake"
The track is the first release from the new Canadian duo.
Fresh on the Ontario scene, new duo CakeLife have cooked up a sweet treat for all the dessert lovers out there with their new single, "Cake." The debut draws from a variety of references, creating a sound tasty enough for both vanilla and chocolate fans alike. 
Starting with a subtle piano riff, the track quickly grows into a pounding beat reminiscent of house and techno. Its fast pace and bright synths provide some serious groove to the more subtle drum beat. 
"Cake" is catchy and thoughtful, showing CakeLife (comprised of Chris Pop and Leo Zhou) are putting a fresh and original twist on existing EDM influences. Pop and Zhou are both students in Kingston, Ontario at Queen's University. Before teaming up, they touched their toes in the local electronic scene and in nearby Ottawa. 
Pop released his first EP, Absolute World, through Artist Intelligence Agency, and has since released "ALL I SEE" and "KARIYA." 
Zhou, better known as ZØ, has been circuiting Ottawa's club scene and has a residency spot in Kingston, Ontario. The area is home to Escapade Music Festival, which billed DJ Snake and Martin Garrix as headliners earlier this year. 
FOLLOW CAKELIFE:
Facebook: www.facebook.com/cakelifemusic
Twitter: www.twitter.com/cakelifemusic
Instagram: www.instagram.com/cakelifemusic
Soundcloud: www.soundcloud.com/cakelife