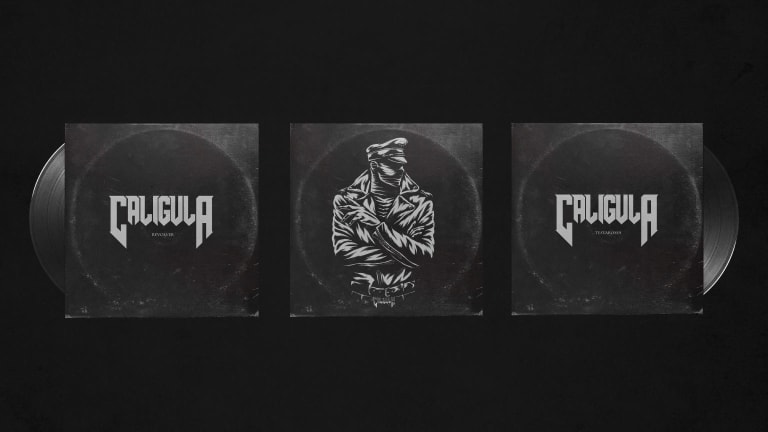 Caligula Makes Groundbreaking Debut on Prescription Records with Lust EP
Dr. Fresch's Prescription Records welcomes a new artist to the family.
Dr. Fresch and The Prescription Records are back to give fans another healthy dose of gut-punching midtempo bass music. Today, the expert tastemaker introduces to the world Caligula, with the release of their debut effort, Lust EP. 
Caligula is the latest anonymous force to hit the scene. Despite their choice to remain incognito, their debut EP speaks for itself. Fittingly released the day before Halloween, Lust EP is a modern twist of metal and downright evil bass music. The three-track EP delivers gritty bass lines and compelling, haunting soundscapes, making an immensely outstanding impression for the freshly minted artist. 
"I couldn't be more excited to debut Caligula on The Prescription Records," said Dr. Fresch. "The Lust EP and Caligula represent the music that got me into producing and DJing in the mid to late 2000s. This artist and this music are close to my heart."
Caligula joins the Prescription family among artists like BIJOU, NuKid, and ANGELZ. Fans can expect to see much more from them coming soon.
Stream or download Caligula's LUST EP, out now on Prescription Records. 
FOLLOW CALIGULA:
Facebook: facebook.com/CaligulaMusic
Instagram: instagram.com/CaligulaOfficial
Soundcloud: soundcloud.com/caligulamusicofficial
FOLLOW PRESCRIPTION RECORDS:
Facebook: facebook.com/ThePresciptionRecs
Twitter: twitter.com/prescriptionrec
Instagram: instagram.com/theprescriptionrecs
Soundcloud: soundcloud.com/theprescriptionrecs