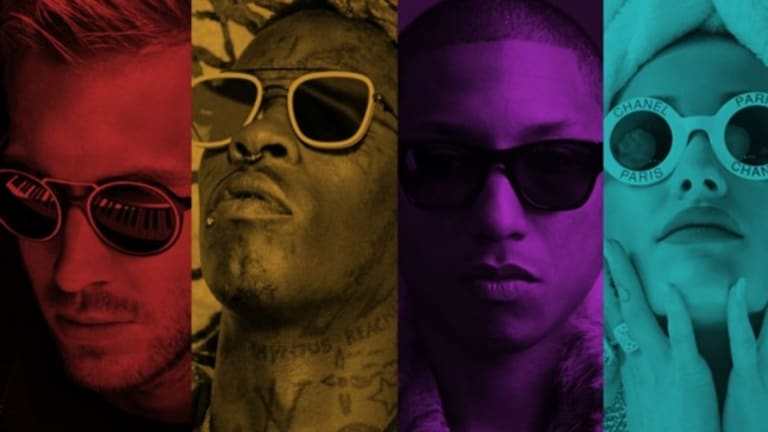 Calvin Harris Brings Out Star-Studded Cast for New Single "Heatstroke"
Featuring Ariana Grande, Young Thug, and Pharrell Williams 'Heatstroke' is a surefire chart topper!
Calvin Harris is literally heating things up with his newly released single 'Heatstroke!'
With Spring just starting, we already have our summer anthem with this smashing single following up on another groovy track 'Slide' which he released earlier last month featuring Frank Ocean and Migos.
At midnight, the producer released "Heatstroke," his latest collaboration with Ariana Grande, Pharrell Williams and Young Thug. The song, which was recorded at God's Eyes Studios in L.A. and Circle House Studios in Miami and is the sixth non-album single that Harris has released since 2015.
In a series of individual tweets in mid-February Harris promised tons of 'new and joyful' music in 2017 while telling fans what to expect from him. He also went on to say he may release up to 10 new tracks in the year!
News of "Heatstroke," has us anxious to see if this hit maker struck gold again to follow up the funky beach anthem 'Slide'. He has a habit of making ubiquitous summer jams, but he's really thrown down the gauntlet with 'Slide' and now following it up well with 'Heatstroke'. A smooth and sensual song that is nothing but good ol' funky vibes. This song sure has us dreaming of a cocktail with a tiny umbrella on a beach!
All they want us to do is "let go, and have a good time." And fulfilling their request shouldn't be too hard with the new banger 'Heatstroke!'
We definitely have to give it up to Calvin Harris, he's literally changing the game one song at a time (and honestly always has)! Making the transition from dance-focused radio hits to this funky-vibey-babymaking music isn't something just anyone can pull off. The man is doing it all, dropping one hit at a time!