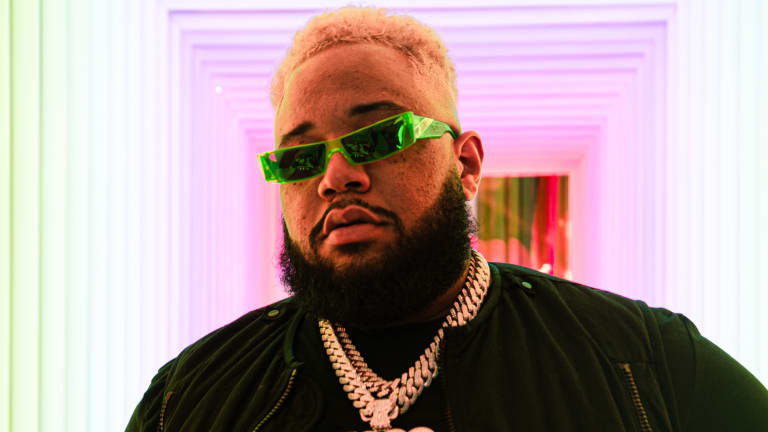 Carnage Shocks the Senses With "Holy Moly" ft. Terror Bass
Prepare yourself for some extreme bass featuring a nun fight club
One thing is certain, Carnage knows how to throw down some in-your-face dubstep. That is exactly what he did on his latest release, "Holy Moly" featuring Terror Bass. The Las Vegas-based producer delivered a track straight out of a horror film with a music video to match. The single features a signature blend of trap and bass but turns things up creating one of his heaviest releases yet.
The track opens with some sinister pitched stabs as a padded breakdown enters into a liquid ( possibly blood spilling) build. Enter in the church organs that transition the track into an insane, carnal dubstep drop. The synths are puncturing and the bass is filthy. 
Accompanying the release of "Holy Moly" is a music video that feels like a combination of The Nun, Kill Bill, and Fight Club. It depicts a young girl who comes back to strike her revenge after witnessing the murder of her mother in a monastery.
After a four-month hiatus, Carnage (real name Diamanté Anthony Blackmon) is back with a vengeance. The past string of releases has shown his versatility delivering softer tracks like "Letting Go" ft. Prinze George, "Wait For Me" ft. G-Eazy and Wiz Khalifa, straight chaos with the NAZAAR track "Blitzkrieg", and the in-between with the Prinze George collaboration "Slot Machine."
For those fans wishing to see Carnage live he is currently making his way around Europe heading to Citânia Summer Festival August 18th in Portugal and New Horizons Festival August 22nd in Germany.
Stream "Holy Moly" ft. Terror Bass on all platforms here. 
FOLLOW CARNAGE
Facebook: facebook.com/djcarnageofficial/
Instagram: instagram.com/carnage
Twitter: twitter.com/djcarnage
SoundCloud: soundcloud.com/djcarnageofficial