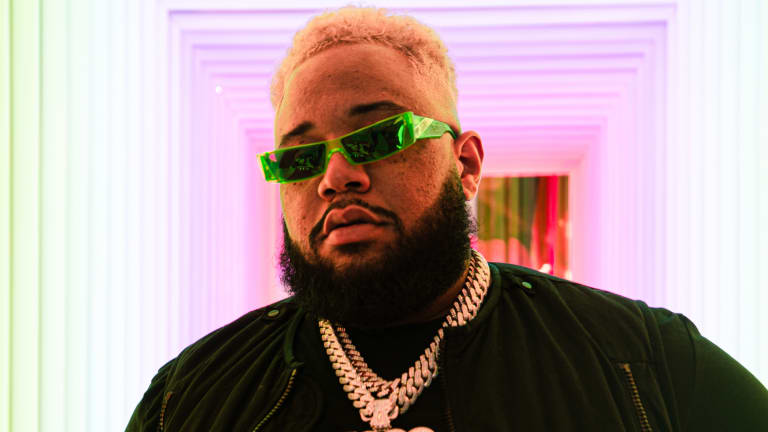 Carnage and Prinze George Reunite for Midtempo Bass Track "Slot Machine"
Carnage's releases have been all over the place lately.
When Carnage returned to music after a four-month hiatus, it became clear that the time off influenced him creatively. "Letting People Go" featuring Prinze George and "Wait For Me" featuring G-Eazy and Wiz Khalifa showcased his softer side, whereas his NAZAAR collaboration, "Blitzkrieg," hinted at his signature blend of trap and hardstyle. Keeping his fans guessing, he's opted for midtempo bass in his latest single, "Slot Machine."
The entire first minute and a half of the single, on which Carnage (real name Diamanté Anthony Blackmon) teamed up once again with Prinze George, doesn't lead the listener to expect as much, however. The pop trio's vocalist, Naomi Almquist, delivered a classically poignant topline that soars over understated sound design elements. When the drop hits, though, it does so like a ton of bricks - and in doing so, it stays true to Blackmon's previous discography.
"Blitzkrieg" and "Slot Machine" are two of three tracks marking Blackmon's official return to EDM, according to a statement. At the time of writing, it remains to be seen what form the third may take.
In the meantime, German Carnage fans can look forward to his next performance at SonneMondStern Festival in Saalburg-ebersdorf on Saturday, August 10th.
FOLLOW CARNAGE
Facebook: facebook.com/djcarnageofficial/
Instagram: instagram.com/carnage
Twitter: twitter.com/djcarnage
SoundCloud: soundcloud.com/djcarnageofficial
Follow Prinze George:
Facebook: facebook.com/PrinzeGeorge
Twitter: twitter.com/prinzegeorge
Instagram: instagram.com/prinzegeorgeband
SoundCloud: soundcloud.com/prinzegeorge