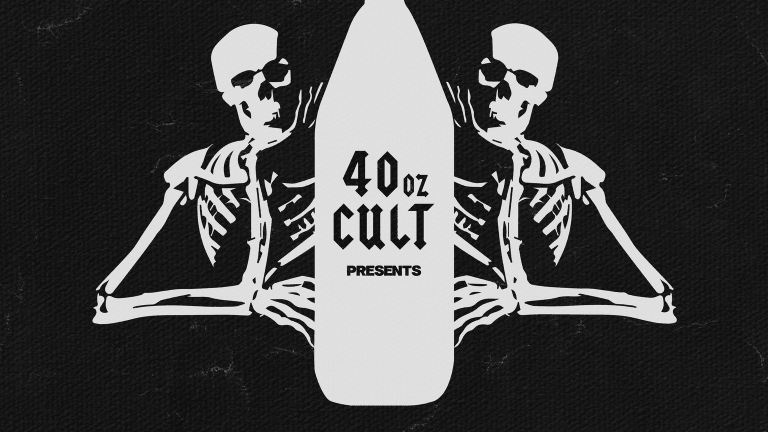 Casey Jones Sets Fire to 40oz Cult with Label Debut Single "Hell House" ft. Bukka
The primarily riddim-based label got some scorching hot bass house added to their catalogue.
Summer is in full swing and temperatures are rising. The latest to bring the heat is Las Vegas-based Casey Jones with his fiery bass house track "Hell House" featuring Bukka, out now on 40oz Cult. 
Marking his label debut on the beloved collective, "Hell House" perfectly showcases Jones' niche branding of house. Listeners who choose to enter "Hell House" are immediately met with the haunting chants from the inhabitants of this underworld-like soundscape. As the beat enters, Jones' larger-than-life, amped-up production skills are on full display, making for an evil track any EDM lover can appreciate. 
Though at first, it may seem like an unlikely fit (due to 40oz Cult being known as a riddim label), it comes as no surprise the Los Angeles-based imprint with a mission of "spreading plague music" has enlisted the rising star who lives under the motto of "Pizza, pentagrams, and house music from Hell." 
Run by powerhouse siblings Dack Janiels (real name Tanner Chung) and Wenzday (real name Taylor Chung), 40oz Cult has taken a more eclectic approach to the bass music community, aside from just releasing fire tracks. From curated events to streetwear, and the recent edition of pre-rolled joints for fans located in Southern California, the supercharged label shows no sign of slowing down their ever-growing, global influence. 
Fans wishing to exit life and enter hell can catch Casey Jones at Burial Grounds Art and Music Festival in Phoenix, Arizona on September 14th. Jones will be performing alongside Modestep, Hi I'm Ghost, Samplifire, and more. For ticketing information, visit here. 
Stream or download Casey Jone's "Hell House," out now on 40oz Cult.
FOLLOW CASEY JONES:
Twitter: twitter.com/caseyjonesvegas 
Instagram: instagram.com/iam_caseyjones
SoundCloud: soundcloud.com/iam_caseyjones
FOLLOW 40OZ CULT:
Wesbite: 40ozcult.com
Twitter: twitter.com/40ozcult
Instagram: instagram.com/40ozcult
SoundCloud: soundcloud.com/40ozcult