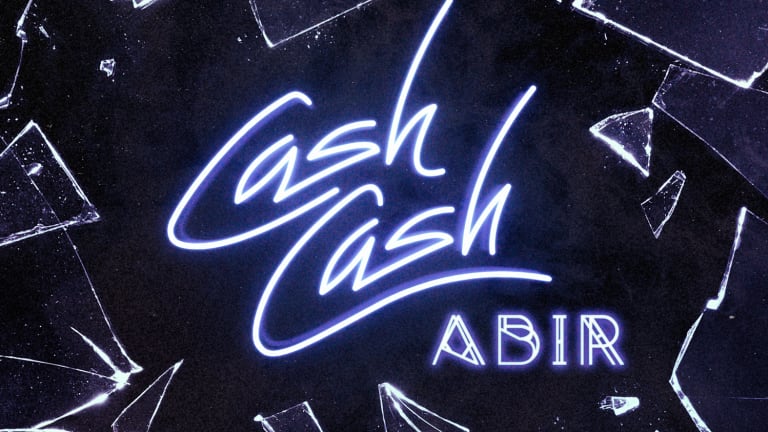 CASH CASH STAR IN A SENTIMENTAL NEW MUSIC VIDEO ALONGSIDE FEATURED VOCALIST ABIR ON "FINEST HOUR" [Watch]
CASH CASH and ABIR deliver a beautiful message
Globally celebrated production trio Cash Cash joined forces with Moroccan singer ABIR on their latest heartfelt single "Finest Hour".
Currently racking up more than one million streams per week, "Finest Hour" has also spent the past four weeks at #1 at Dance radio and is about to enter its fifth week at the top! 
Following the mass success of the release, the music video is now out featuring the ups and downs that come with being in love. Feels have been felt. 
Check it out here: 
Cash Cash has tour dates planned through 2019, so don't miss out if they're heading your way!
Cash Cash Tour Dates:
7/14 - Washington, DC – Echostage
7/15 - Las Vegas, NV - Wet Republic @ MGM Grand Hotel & Casino
7/20 - Cancun, Mexico - The City Cancun
7/21 - Los Angeles, CA - Academy
7/26 - Las Vegas, NV - Hakkasan
7/27 - Atlanta, GA - Opera
7/28 - Atlantic City, NJ - Premier Nightclub @ The Borgata
8/03 - Cleveland, OH - FWD Day + Nightclub
8/04 - Calgary, Alberta - Chasing Summer Electronic Music Festival
8/05 - Calgary, Alberta - The Palace Theatre
8/17 - Kansas City, MO - Mosaic
8/18 - St. Charles, MO - RYSE
8/19 - Las Vegas, NV - Wet Republic @ MGM Grand Hotel & Casino
8/26 - Las Vegas, NV - Hakkasan
9/01 - New York, NY - Electric Zoo
9/02 - Boston, MA - Boat Cruise Summer Series
Follow Cash Cash: 
Instagram| Twitter | Soundcloud | Facebook | Spotify
Follow ABIR:
Instagram| Twitter | Soundcloud | Facebook | Spotify