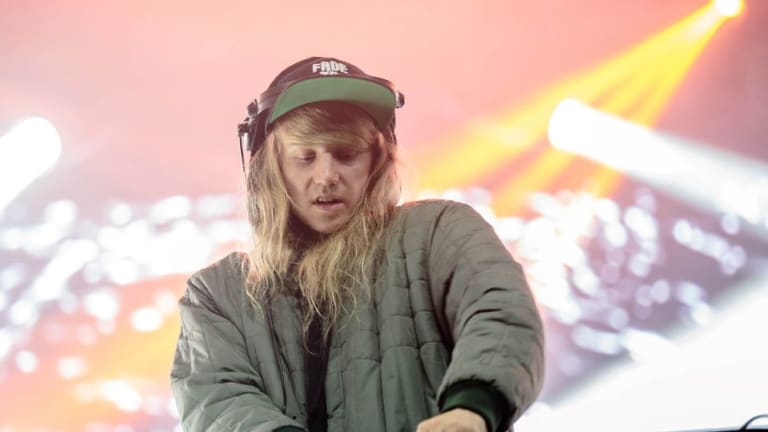 Cashmere Cat Introduces Virtual Collaborator and New Album, Princess Catgirl
Cashmere Cat announced the follow-up to his 2017 debut album, 9, which will be titled Princess Catgirl.
Cashmere Cat revealed the new face of his music and announced the follow-up to his 2017 debut album. In a series of tweets, the Norwegian producer introduced his virtual partner in crime who is also the namesake for his next effort, Princess Catgirl. 
In the post, he mentioned being shy and somewhat reserved. He went on to explain that the virtual partner was created to help him feel more comfortable in the spotlight.
In addition to the album announcemeant, he revealed that the first song from the duo would release on August 9th and will be titled "EMOTIONS."
Attentive fans have noted that the name "Princess Catgirl" has been teased for close to a year now. A Reddit user captured a photo of the eventual album title at one of his shows back in November of 2018.
There's no word on what the new album will sound like or if it will feature any collaborators other than Cashmere Cat (real name Magnus August Høiberg) and Princess Catgirl. Høiberg has been known to work with some of the highest-profile acts in music. With collaborations with The Weeknd, Ariana Grande, and Selena Gomez under his belt, anything is possible. 
At the time of writing, Høiberg has not announced the official release date for Princess Catgirl.
FOLLOW CASHMERE CAT:
Facebook: facebook.com/cashmerecatdog/
Twitter: twitter.com/CASHMERECAT
Instagram: instagram.com/cashmerecat/
SoundCloud: soundcloud.com/cashmerecat