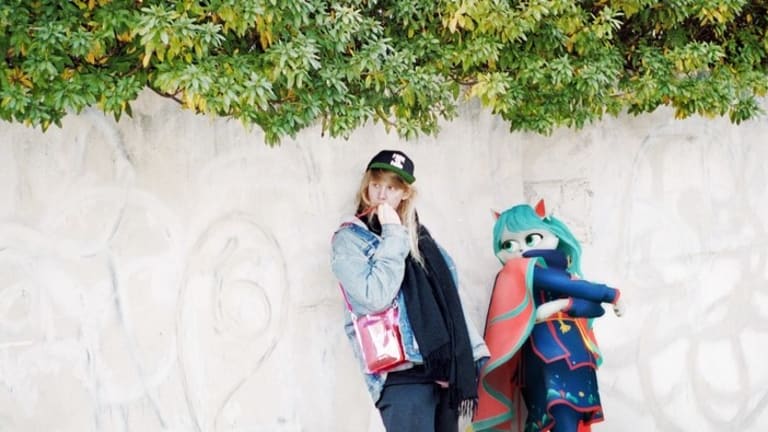 Cashmere Cat's 7-Track Concept Album PRINCESS CATGIRL is Finally Here
PRINCESS CATGIRL is Cashmere Cat's sophomore album.
The highly anticipated new project from Cashmere Cat (real name Magnus Høberg) is finally upon us. PRINCESS CATGIRL is the seven-track concept album centered around the producer's new virtual partner in crime. 
The animated character was created to be the face behind his music. It's a cute and wholesome safety blanket he can use to express his creativity. The "Princess Catgirl" concept has been teased by the Norwegian producer for nearly a year now, including flashing it on stage at one of his shows back in November of 2018.
The entire album is a sonically diverse piece of work that takes the listener on a bright and epic journey. The previously released "EMOTIONS" and "FOR YOUR EYES ONLY" already piqued our with those delicate distorted vocals. "WATERGIRL" is sure to get the ladies crying out with the fun sample use of Christina Aguilera's "What A Girl Wants." Throughout all the tracks you hear elements of hip-hop, R&B, and Høberg's fun use of string work and chord switch-ups. The entire vibe of the album is eclectic and fun. 
Høberg has been brightening up the scene since 2012. He's worked with some of the top acts in music including 2 Chainz, Ariana Grande, Selena Gomez, The Weeknd, Kanye West, and most recently Major Lazer and Tory Lanez. The sophomore album PRINCESS CATGIRL is the follow-up to his 2017 debut album titled 9. 
H/T: ThisSongIsSick
FOLLOW CASHMERE CAT:
Facebook: facebook.com/cashmerecatdog/
Twitter: twitter.com/CASHMERECAT
Instagram: instagram.com/cashmerecat/
SoundCloud: soundcloud.com/cashmerecat