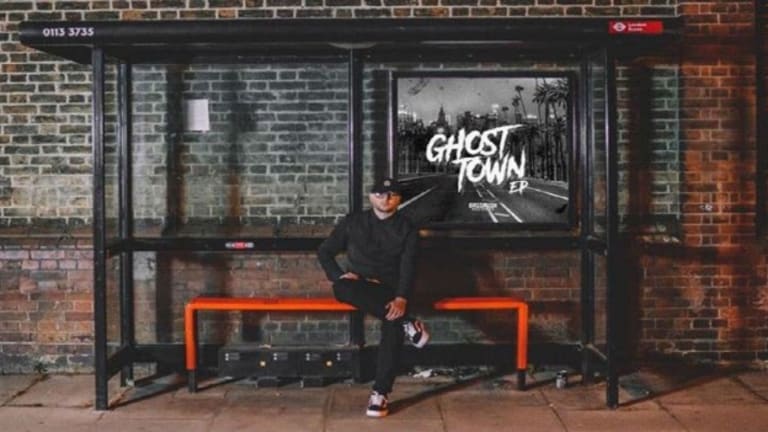 Dubstep Pioneer Caspa Releases New EP "Ghost Town" on Bassrush
The legend is back!
One of the most influential artists in bass music, Caspa, made his volcanic return to the spotlight with his new EP titled Ghost Town. With three tracks of pure madness, Caspa once again humbled the basic music world.

Caspa was one of the earliest adopters of the wobbly new-style dubstep sound, and his tracks alongside his constant collaborator and friend Rusko set the standard for a lot of today's dubstep. Listening to the third track on Ghost Town, "Ice Cold" instantly takes you back to the sounds of the late 2000's. Featuring overwhelming bass layered in a way that sounds robotic, "Ice Cold" is a nod to longtime Caspa fans hoping for another track to mosh to.
Alongside the aggression that is "Ice Cold" comes two more atmospheric tracks "What's Happening to Me" and "I Am Future". The former includes horror movie samples and low growls that will chill you to your core, while the later is a bit more focused. "I Am Future" is a treat for our audiophile readers, as this track has some excellent subtitles that really pop when listened to on high-quality gear.
OG dubstep fans have been waiting for an EP like this for ages and Caspa certainly delivered. Get ready to get down to these ones as these tracks will most certainly get some serious playtime at bass shows across the world this winter.
Check out the entire EP courtesy of Bassrush!
 Follow Caspa:
Website: caspaofficial.com
Facebook: facebook.com/caspaofficial
Instagram: instagram.com/caspaofficial
Twitter: twitter.com/CaspaOfficial
Soundcloud: soundcloud.com/caspaofficial