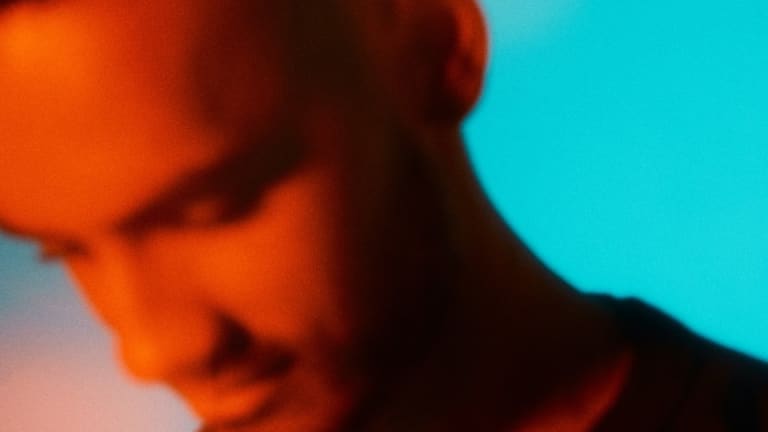 RÜFÜS DU SOL Launch Record Label with Debut Release - 'Lafayette' by Cassian
Cassian leads the way as debut artist on new label
In the midst of rolling out their SOLACE LP due out October 19, Australian three-piece band RÜFÜS DU SOL has just announced their new record label Rose Avenue. The imprint celebrates its debut today with a massive club single, 'Lafayette', from rising producer Cassian. Australian-born and LA-based, Cassian will bring his forthcoming debut album to the label in 2019. When asked about launching Rose Avenue RÜFÜS DU SOL share,
"We made this last record over a period of a year living together in a little house in LA. Our partners, friends, collaborators cruised in and out of the house all day. It was home to everyone who visited, and our friends named it Rose Avenue - after the street it was on. With this label we wanted to continue that feeling of creating a home for us and our friends, bringing the specific style of electronic music we love to the world.

We've been in the position where we made an album we loved - Bloom - and had no label in North America to release it except for our buddies Odesza. They backed us, got our album out there and played a huge part in building our fan base outside Australia. We are forever grateful to them for that. We want to return the favor and give artists that we love and believe in that platform. There is great music out there that people aren't willing to take a chance on. From that idea Rose Avenue was born."
An accomplished producer, DJ, and mixing engineer, Cassian has cemented his name as one of the most versatile talents to emerge from Sydney's flourishing electronic scene. Putting in additional work behind the scenes, he's proven himself as not only a flagship artist in the dance community but also a go-to songwriter and producer. He's recently worked with Hayden James, Whats So Not, among others, and holds mixing credits on both RÜFÜS's forthcoming record SOLACE and their sophomore triumph Bloom. With a wide-reaching tenacity for polished songwriting and analog synth work, his forthcoming record will deservingly hold the throne as Rose Avenue's debut release - a fitting role for such a dear friend of the band. In Cassian's own words on Lafayette,
"In April 2016 I was on tour with RÜFÜS DU SOL in the USA. We are all jammed into a van on our way to Knoxville from Chicago. I was sitting in the front seat when this melody just popped into my head and started going round & round & round. I quickly whipped out my laptop to transcribe it into Ableton and about 20 minutes later after laying down some simple drums & a few other sounds to accompany the main melody, I thought to myself, I need to save this NOW. I looked up and my attention was drawn to a street sign which read... 'Lafayette'"
Now, this is a way to kick off a label! The melodic techno gets you in a head-bobbing trance that makes it impossible to not groove. Whether you're at a festival, on a beach, or just walking the streets, "Lafayette' has all the thumping and rhythm you need to look like this:
Rose Avenue will mark a monumental point in the legacy of RÜFÜS DU SOL, as they plan to use their reach to deliver music near to their heart to fans around the world. With its by family, for family model, and focus on the undiscovered and rising stars of the indie electronic world, this will be the band's chance to support all those who have helped them along their booming path towards global stardom.
Follow Cassian
https://soundcloud.com/cassian88
https://www.facebook.com/cassian88
https://www.instagram.com/cassian/
Follow RÜFÜS DU SOL
https://soundcloud.com/rufusdusol
https://www.facebook.com/rufusdusol
https://www.instagram.com/rufusdusol/