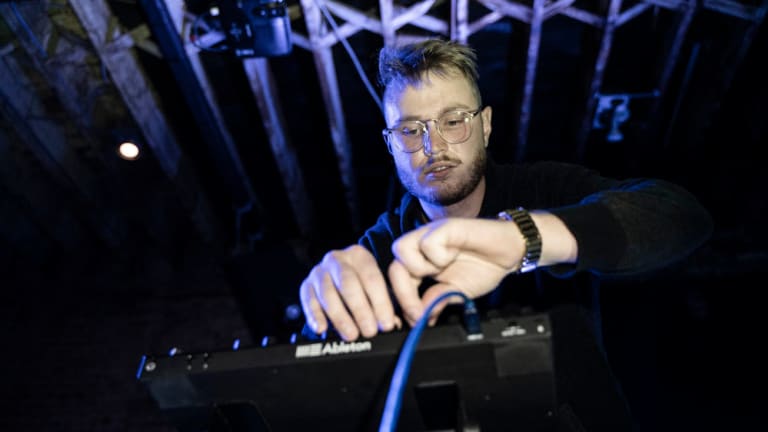 Casual T Unveils Final Single "Wanderlove?" from Forthcoming Debut EP
Explore the world of genuine human connection in Casual T's third single from his forthcoming seven-track EP.
Casual T (real name Travis Drews) gives his take on modern dating with his third single "Wanderlove?" off of his debut Lovers? EP set to release this summer.
Taking inspiration from artists like G Jones, Parliament-Funkadelic, and James Brown, Drews creates an atypical sound that challenges the mold of modern-day dance music. Having been a music explorer from an early age, his sound now can be attributed to a multitude of electronic subgenres.
"Wanderlove?" blends together a rich soundscape and soulful vocal melodies with a strong supporting bassl ine that sends listeners into a romantic fantasy. The Austin-based producer says he draws from his own romantic experiences to help create his charismatic sound.
The charm found in his music can be easily seen both on stage and in the studio, reaching him the likes of Euphoria Music Festival, Waterloo Music Festival, and The X Games. "Wanderlove?" perfectly rounds out Drew's preceding single's "Bath?" and "Why?" that are also set to appear on his Lovers? EP. 
The title is a twist on the popular term "Wanderlust," as Drew says love and traveling are most important to him. "Traveling the world and seeing new places is something that fills my soul in the way that love does." Drews wrote on his Facebook page. He recently took his love for the unknown to perform and gain cross-continental inspiration in Asia.
Already a leading voice in the Live Music Capital of The World, the Austin-based producer will be expanding his influence worldwide with his seven-track debut EP Lovers?. Expect to hear more of Drews as the EP is the first installment of a two-part series exploring the yin and yangs of relationships.
Stream or download Casual T's new single "Wanderlove?," out now on Run the Trap. 
FOLLOW CASUAL T:
Facebook: facebook.com/Casual-T-576841579085859
Instagram: instagram.com/casualtmusic
Twitter: twitter.com/casualtmusic
Soundcloud: soundcloud.com/casualtmusics