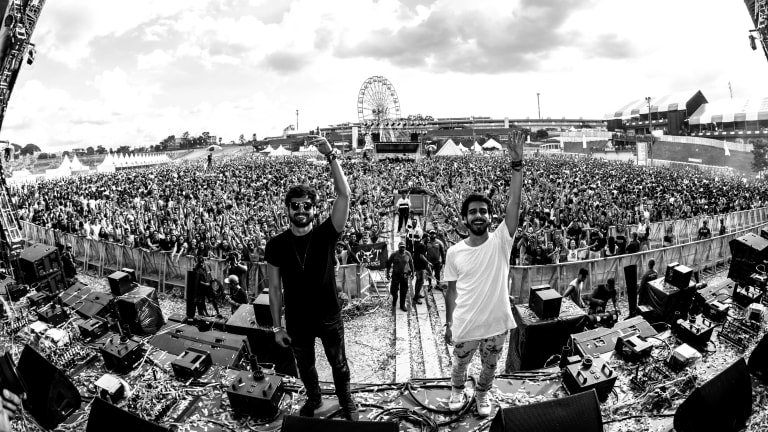 Cat Dealers Celebrate the Year with Cat House Sessions: Best of 2018
The three-hour long mix features tracks by David Guetta, Axwell /\ Ingrosso and more.
Wrapping up an immensely successful 2018, Brazilian duo Cat Dealers decided to end the year with a bang with the seventh episode of their mix series. "Cat House Sessions: Best of 2018" is an impressive blend of originals and remixes from the year. 
Spanning two hours and 40 minutes, it features tracks by the likes of David Guetta, Axwell /\ Ingrosso and more. Aside from the inclusion of top dance music tracks, the brothers also added a full arsenal of original music both released and unreleased (set to come out in 2019). The session is available on the Cat Dealers SoundCloud page. 
The mix also includes Lugui and Pedrão's (a.k.a. Cat Dealers) upcoming single "Gone Too Long" - which sees them joining forces with fellow Brazillian natives Bruno Martini and Joy Corporation. The duo is also giving their fans a chance to win an autographed pair of Beats Solo HD headphones if they pre-save the track on via this link. 
In their latest accomplishment, Lugui and Pedrão made it to the acclaimed "Under 30" list by Forbes Brasil.
The duo's viral remix of Tom Novy's "Your Body" served as a catalyst for their rapid rise to international stardom. The sibling duo from Rio de Janeiro, Brazil went on to hold their ground with solid releases and tours following it up. In a rapid rise, they also rose from #74 in 2017, to #48 on the DJ Mag Top 100  poll for 2018. 
We sat down with the Cat Dealers earlier this year to discuss new releases, their plans for the future and their cats. Check out the full interview here. 
Follow Cat Dealers: 
Facebook: https://www.facebook.com/CatDealers/ 
Twitter: https://twitter.com/cat_dealers 
Instagram: https://www.instagram.com/catdealers/ 
Soundcloud: https://soundcloud.com/catdealers