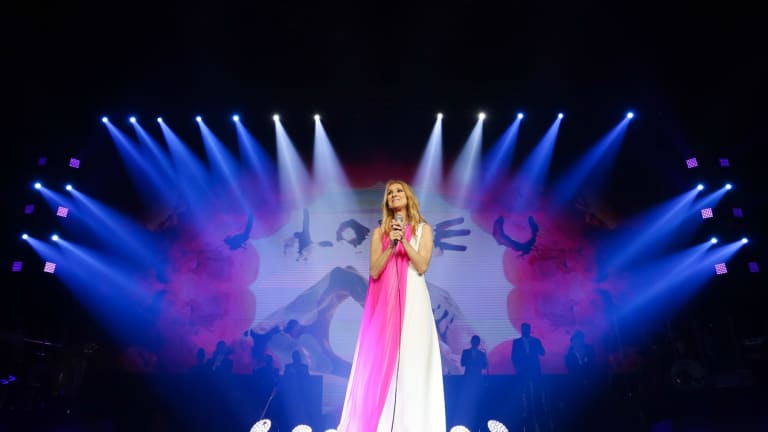 Celine Dion Releases EDM Track "Flying On My Own"
Celine Dion released an unexpected EDM track, "Flying On My Own," after performing it at her residency in Las Vegas.
When you think of pop and EDM crossovers, you typically think of artists along the lines of Zedd or The Chainsmokers. On Friday, one of the world's biggest pop stars and best selling artists, Celine Dion, shook up the mix with the release of her first EDM track, "Flying On My Own."
The 51-year-old Canadian legend has been performing the track at her recent Las Vegas residency at The Colosseum in Caesars Palace, from which she recorded the live version of her first EDM song. "Flying On My Own" was written and produced by Jörgen Elofsson, Liz Rodrigues, and Anton "Hybrid" Mårtensson who have worked with superstar artists like Eminem, Britney Spears, Kelly Clarkson, Pitbull and more. 
In addition to the original recording, Dion has released a Dave Audé remix alongside the aforementioned live recording of her latest tune.
Celine Dion's long-running Vegas residency came to an end on June 8th after 427 shows over the course of eight years. 
"Flying On My Own" by Celine Dion is out now on Columbia Records. You can download or stream it here. 
H/T: Your EDM
FOLLOW CELINE DION:
Facebook: facebook.com/celinedion
Twitter: twitter.com/celinedion
Instagram: instagram.com/celinedion